Carlson™ Pet Products Mini Pet Gate
Details
https://www.petsmart.com/dog/crates-gates-and-containment/dog-doors-and-gates/carlsonandtrade-pet-products-mini-pet-gate-5124350.html
Promotions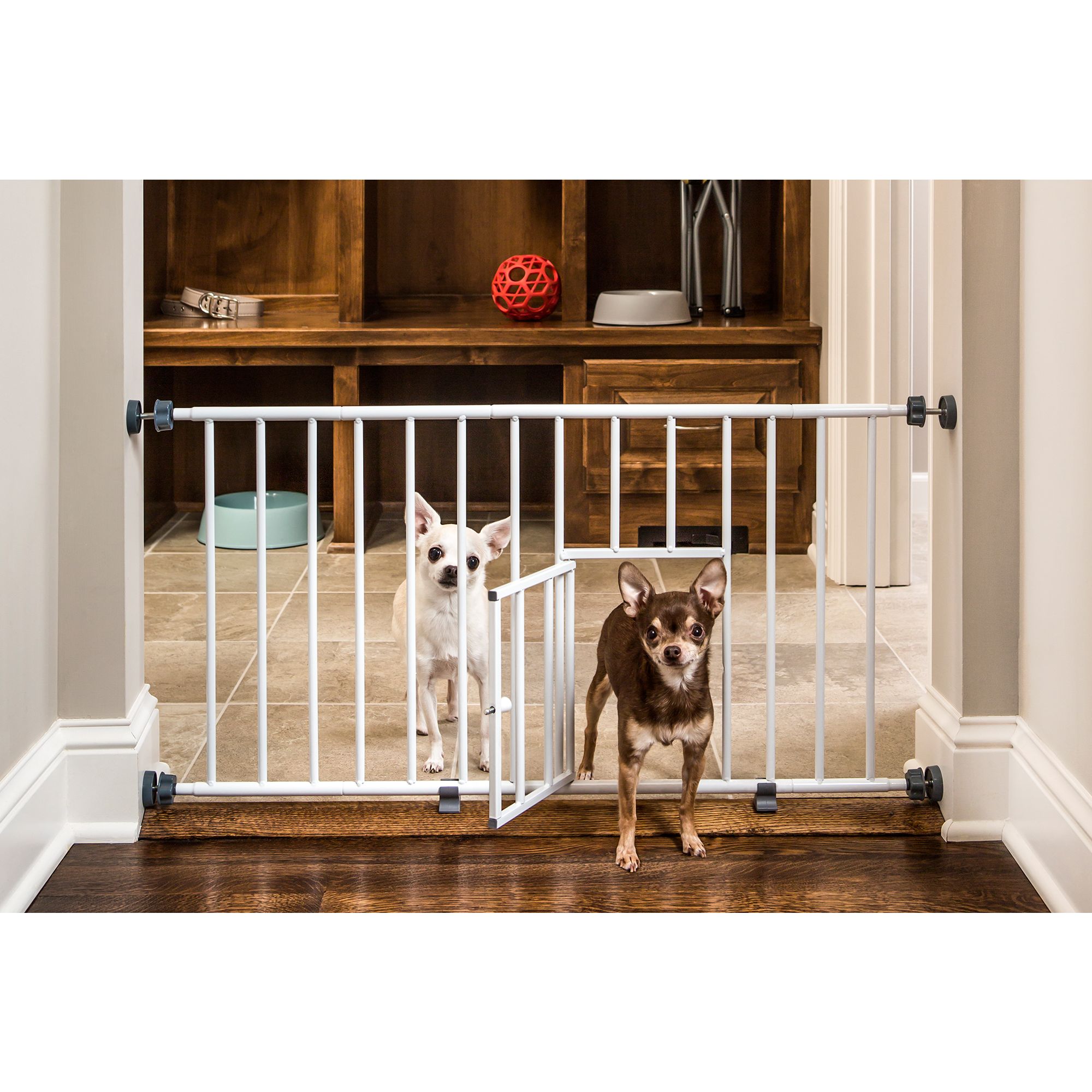 are you sure it is only 17 inches wide? The opening for the gate looks much wider
Can you add two extensions to this gate to make it longer?
Will this white plastic fence which we have for our Bulldog at 30" high keep a cat in, or will it jump over?
How wide are the slats? I have a very small dog and want to make sure he cannot slip through.
Do you have these but longer size? Like 95 inches wide or long?  I need to cover an area of that size! Any suggestions?
how wide are the gaps between the bars?
Our wall opening is approx 60 inches wide, and we have mini dachshunds, therefore this gate seems best, however, is there extension panels that can be added to this gate to adjust to 60 inches?