Cardinal Gates Door Shield
Details
https://www.petsmart.com/dog/crates-gates-and-containment/dog-doors-and-gates/cardinal-gates-door-shield-5161721.html
Promotions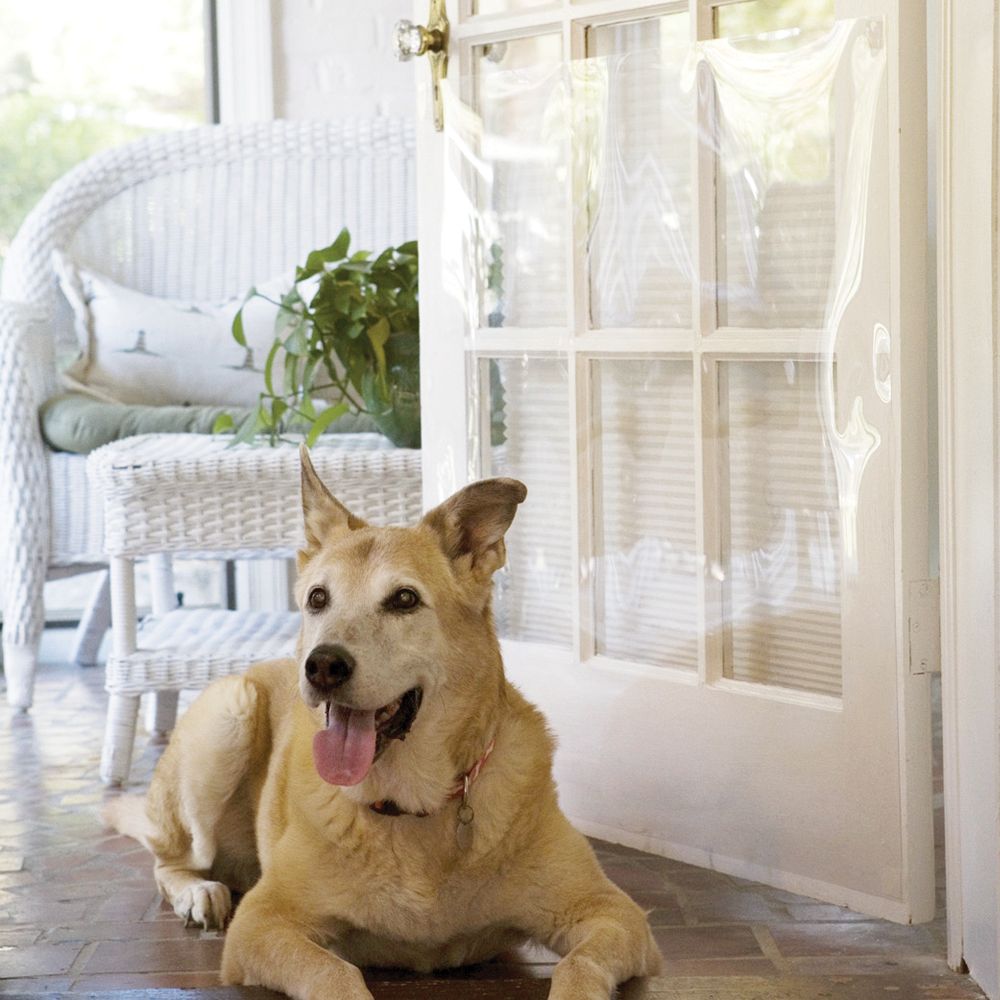 How thick is this shield and how does it attach
The Door Shield is 16 mil thick, which is .016 inch or 0.4mm. It comes with high strength, clear adhesive to attach to the surface of the door.
Date published: 2018-11-09
Will this work with sliding doors?
For the Door Shield to work with a sliding door, it would need to be installed so that it is not rubbing with every open/close.It could be installed in the inset part of the sliding door or on the side that does not rub.
Date published: 2018-10-25
Where can I get more of the adhesive strips?
Contact us directly for more adhesive. Cardinal Gates 800-318-3380.
Date published: 2018-09-07
Will this work for screen doors?
The Door Shield will work with a screen door if the frame around the edges of the screen are smooth so that the adhesive will stick. Note: This product is not made for outdoors so it does not have UV protection and since it is a solid product, there is the chance that high wind could blow it loose.
Date published: 2018-10-25
What are the dimensions?
The Cardinal Gates Door Shield is 33" x 35".
Date published: 2018-10-25
How long will it take me to get this if ordered 4/1/18 and it would be delivered to Decatur, IL 62526?
We estimate between 3-5 business days.
Date published: 2018-03-15
I'm moving into a new apartment and need to protect the front door. Will the adhesive that holds the plastic do damage when removed?
You can remove the adhesive in a way that will not damage anything. Remove it slowly, and maybe use heat such as a hair dryer to soften the glue.
Date published: 2018-04-21
What are the detentions of this shield?