Precision Pet ProValu Two-Door Dog Crate
Details
https://www.petsmart.com/dog/crates-gates-and-containment/carriers-and-crates/precision-pet-provalu-two-door-dog-crate-5175011.html
Promotions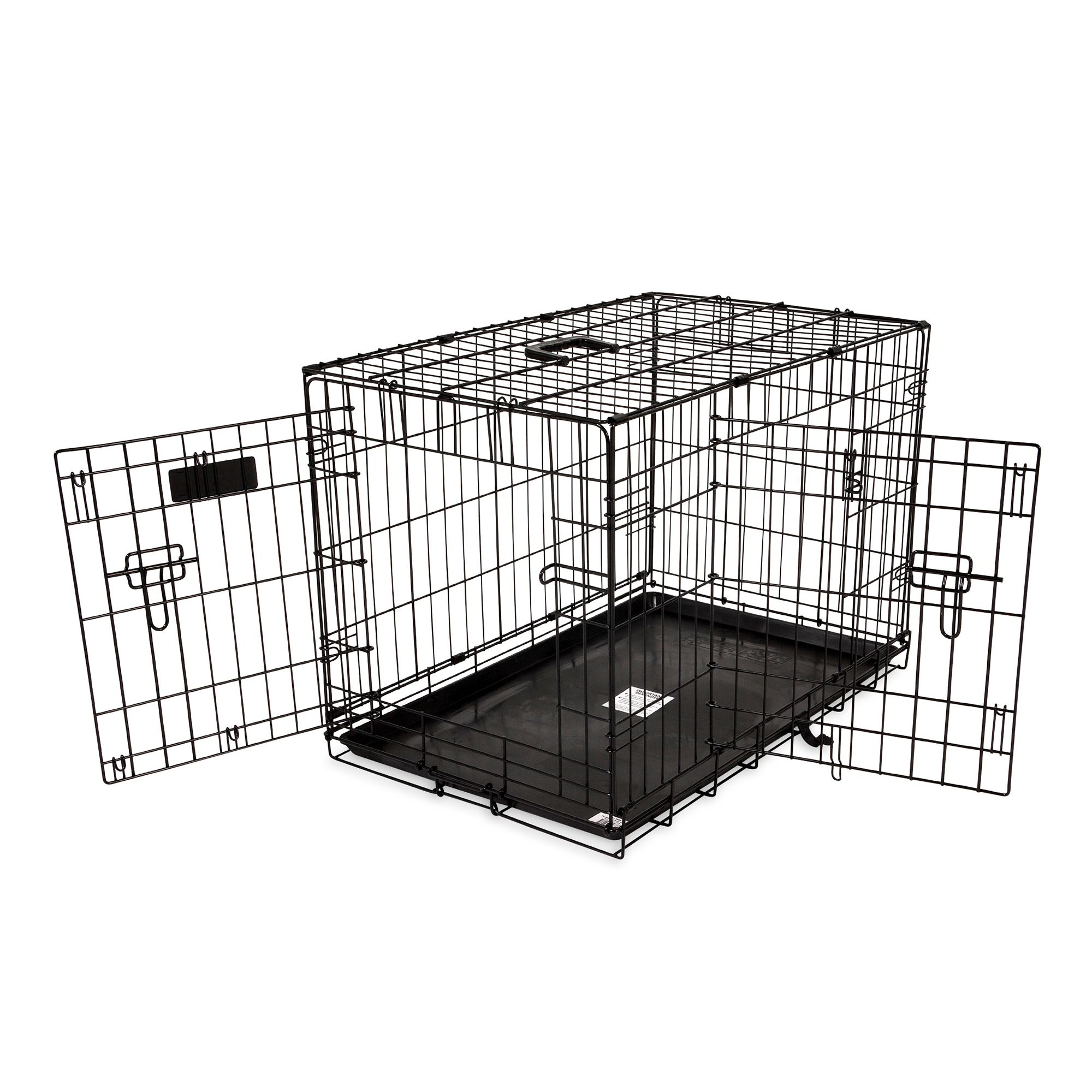 I have 3 small dogs they weigh a total of 42 pounds. Which cage would hold all 3 plus water bowl and food bowl while we are out? Thank you.
You would have to probably go with each one it's one crate, or get a playpen, and put them in the garage in the play pen.
Date published: 2018-05-12
There are seven dog sizes on the chart, and five crate sizes. The sizes don't match up. Which is correct for a Scottie?
Your crate should be about 6" longer and 4" taller (ideally) than your fully grown dog. Buy the crate that will be big enough for your dog when it's fully grown. They generally come with a clip in "wall" that will let you make the crate fit you puppy as it grows up so you only have to buy one crate. The just need enough room to stand up, turn around, and lay down. I hope this info helps answer your question. 
Date published: 2018-04-30
Does this crate have a top opening every pictures showed a different opening some have on either end others shoe end and side still anothersboes a top and end opening
In the reviews, one person (Careful Shopper2) stated the crate comes with a divider so if you have a puppy or get a puppy you will not need to purchase another crate as they grow. It sounds like there are a couple great factors to this crate not listed in the description. Hope this helps.
Date published: 2018-01-07
What is the guage of the wire in this crate
do you have the crates that open from the top in stores in florida?
Can you get decider for this s to make it smaller for puppy 
I checked the color Black and Description states that Crate is Blue. I want Black, so which color is it?