Petmate® 2-Door Puppy Training Retreat Dog Crate
Details
https://www.petsmart.com/dog/crates-gates-and-containment/carriers-and-crates/petmate-2-door-puppy-training-retreat-dog-crate-5212376.html
Discounted Price

$52.99
Old Price

$59.99
Promotions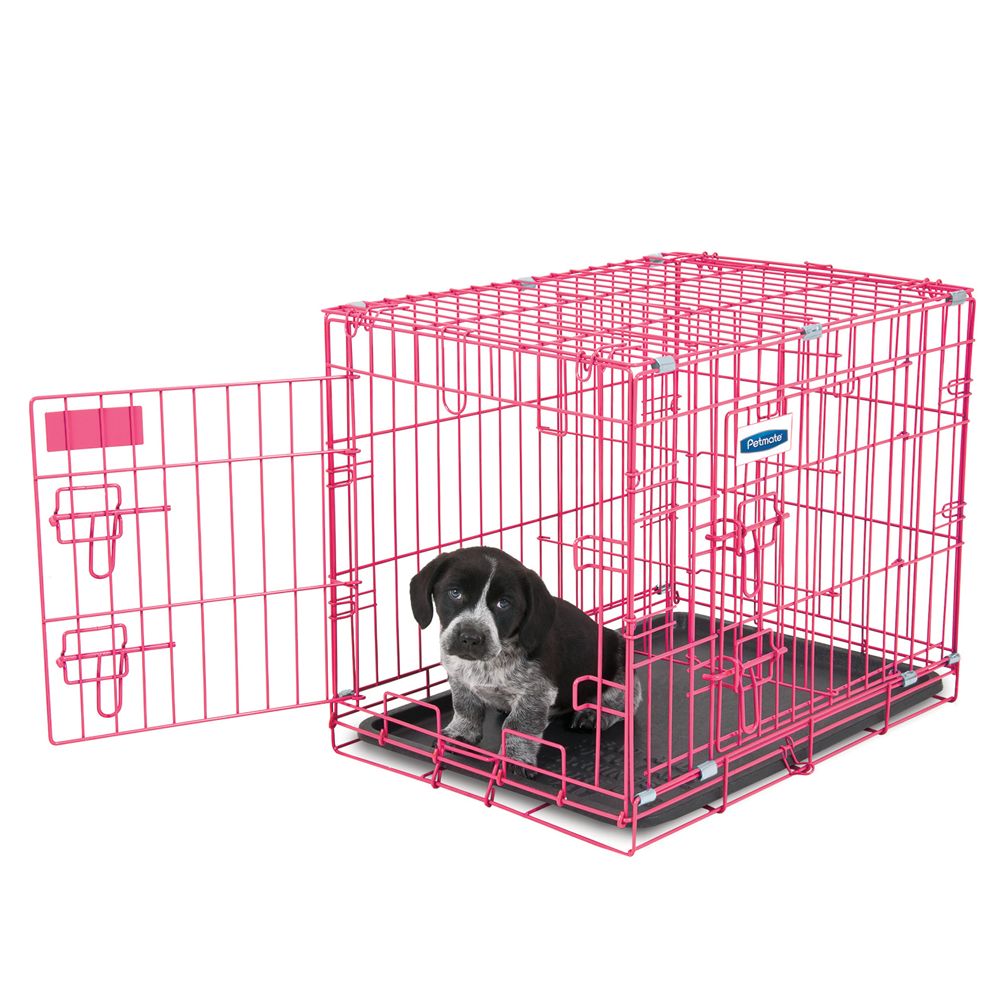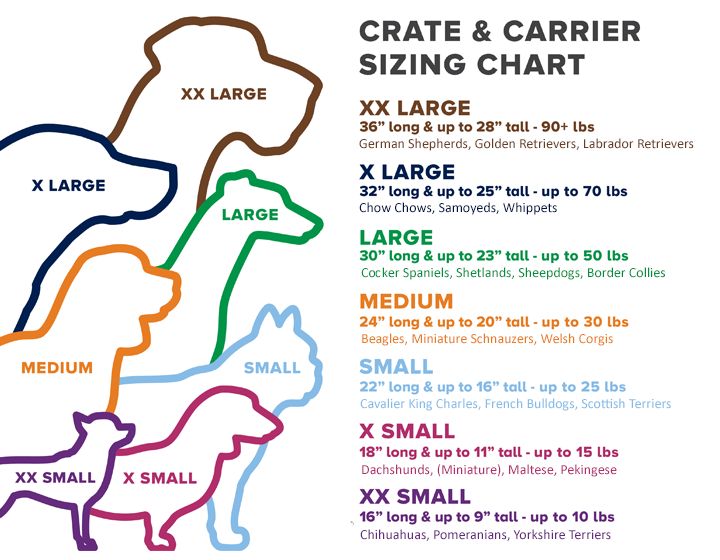 Just have a question wondering if my dog can be in this type of cage.? She is a Pomeranian  Chihuahua  And was a 1year in 3weeks . Born June 4,2018. 
Thank you for your inquiry. The product dimensions for this is 24" L x 18" W x 19" H. The best way to select the perfect kennel size for your dog is to measure from the top of their head to the floor, then from the tip of the nose to the base of the tail. The height of the kennel should be 3-4 inches taller and longer than your pet so there's ample space to fully stand up, easily turn around and comfortably lie all the way down. Too small and your pet will be uncomfortable; too large and your pet might attempt to use the bathroom in his space. If you are still uncertain if this is the best unit for your dog, we suggest to contact your dog's veterinarian for further assistance. Sincerely, Petmate Consumer Services
Date published: 2019-07-09
Can you adjust the size of the crate for training?
Thank you for your inquiry. We offer many different sizes for this unit, as this specific unit does not come with a divider.
Date published: 2018-11-27
Does the room divider have a hole for the dog to go from the sleeping pad to the other side for a potty portion?
The crate isn't meant to separate for that reason. The point is to keep them from messing in the crate (weather divided or not)... a dog won't go where they sleep so it allows you to minimize the space of the crate that a puppy would use so the don't mess on one side of the crate and then sleep on the other side and as the dog grows you remove the divider so it's always only big enough for the dog to stand up, turn around, lie down. 
Date published: 2019-08-14
Is the colors like a TEAL Color and or Flamingo Pink??
The color tends to be more royal blue and bubble gum pink.
Date published: 2019-02-26
Does this crate come with a divider?
Yes, the grow with me divider is included.
Date published: 2019-08-14
What size is it//// small medium large  Is their pink ones left
These are considered Medium. The dimensions are 24" long x 17" wide x 20" high.
Date published: 2019-01-07
how do i take it appart
Unlatch the front door then pull up on the top section and then down on the door. You have to release the tension across the top area. Once this occurs, the front door will fold inwards. The same process would then be applied to the back panel. Once completed the sides will then fold over to the side and it should be collapsed.
Date published: 2019-02-26
Is this crate large enough for 2 small puppy Ashorkir and a morkie to share
The manufacturer recommends one pet per kennel.
Date published: 2019-08-14