Pet Gear I-GO-2 Travler Plus Pet Backpack Carrier
Details
https://www.petsmart.com/dog/crates-gates-and-containment/carriers-and-crates/pet-gear-i-go-2-travler-plus-pet-backpack-carrier-5153925.html
Promotions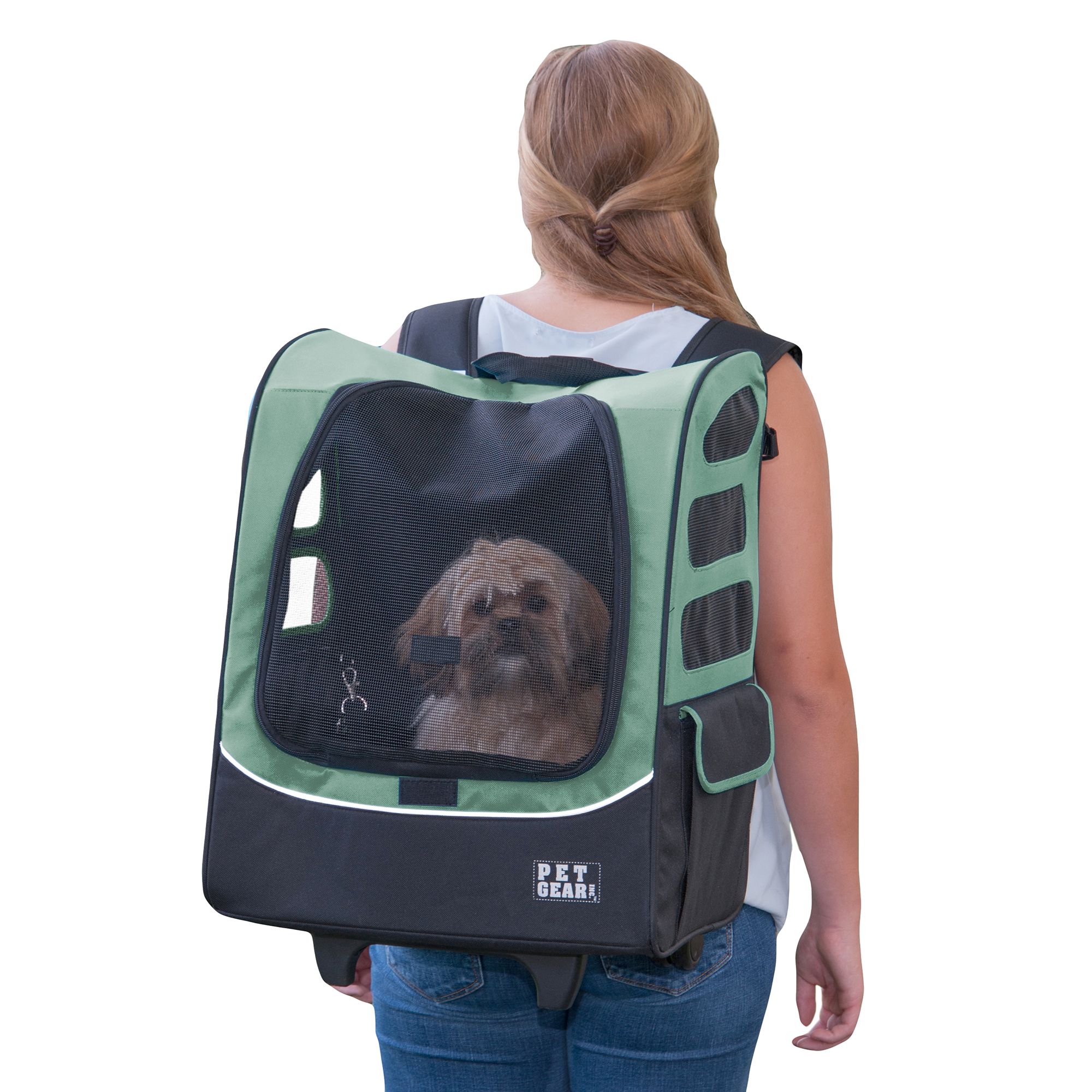 Hi please advise if this will fit a 15 pound cavoodle.  Also does this fold down. Please advise asap. Thanks
The I-Go2 Traveler Plus will work if your pet fits within the measurements. PG1280BK 16"L x13.5"W x22"H
Date published: 2018-12-04
Well this work for airline travel?   And a 12 pounddog
The I-Go2 Traveler Plus is to big to fit under the seat of an airplane.
Date published: 2017-11-02
What is the weight restriction on this tote?
If your pet fits within the measurements of the carrier it will work. PG1240BK Capacity 16"L x12"W x15"H
Date published: 2018-11-06
Will the igo 2 pet traveler accommodate a twelve pound dog she's a jackchi
When ordering a carrier for your pet, you should go by their measurements. does your pet fit with these measurements? PG1240BK 16"L x12"W x15"H If so the carrier will work for your pet.
Date published: 2017-10-21