New Age Pet® ecoFLEX™ Habitat'N'Home InnPlace Dog Crate
Details
https://www.petsmart.com/dog/crates-gates-and-containment/carriers-and-crates/new-age-pet-ecoflexandtrade-habitatnhome-innplace-dog-crate-5228664.html
Promotions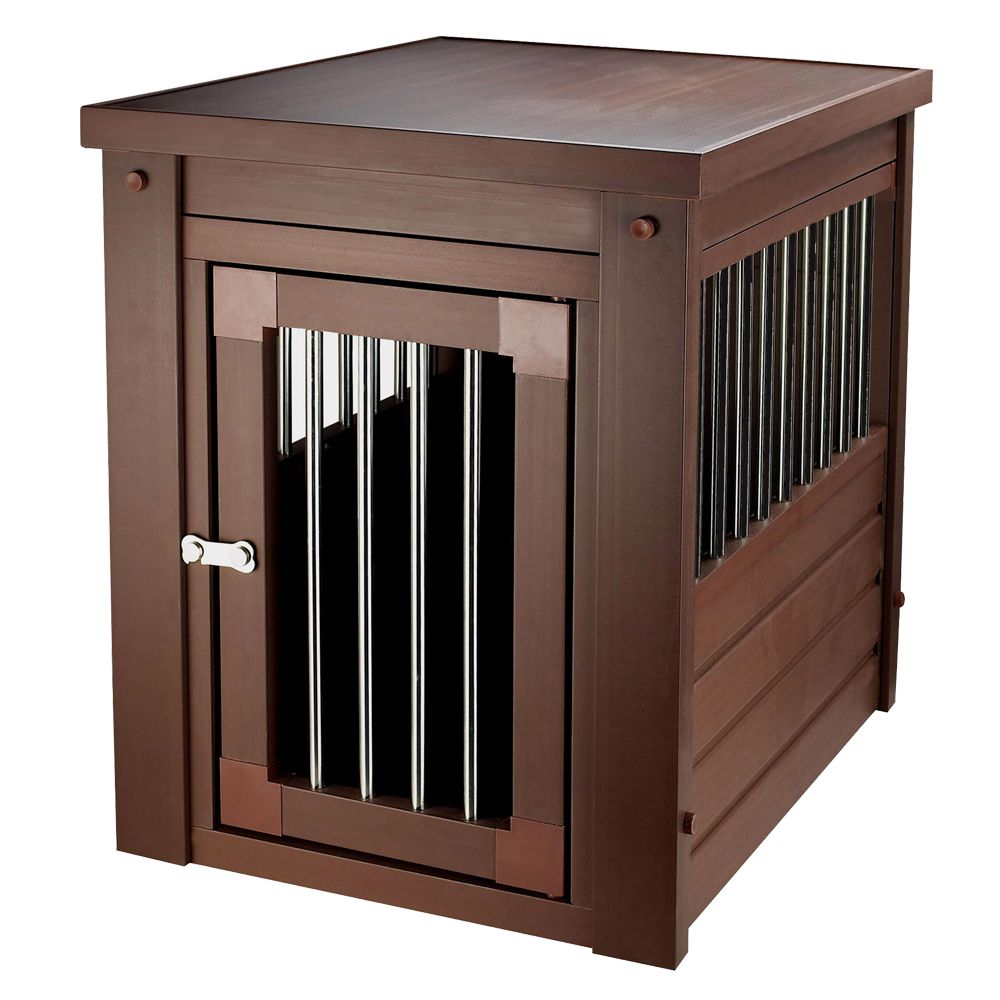 Keep Shopping
Pet Parents Also Bought
I have an aggressive pitbull,she tore up her kennel, is this durable?
I don't have this exact create, but it's from the same company and made of the same material. We bought this kennel in April of 2017, it is now November, and our 9 month old "puppy" (72lbs) has completely chewed one side of the bars out and started on the other side, along with the door bars... Ugh.. I really did love this create, but I do believe a pitbull would chew this thing up. (I've had 3 pits in the past and they LOVED to chew) :)
Date published: 2018-01-15
Do the bottom slides out for easy clean?
It actually does come out pretty  easy. It doesn't "slide" out, but it does lift up and come out pretty easy. 
Date published: 2017-11-17
is this crate airlines travel approve?
Where is this I need immediately 
Are these kennels considered airline approved IATA 82?
is it waterproof or for indoors or out doors
Will a 118 lb mastiff fit in this 
Is this IATA 82 approved?