New Age Pet® ecoFLEX™ Habitat'N'Home InnPlace Dog Crate
Details
https://www.petsmart.com/dog/crates-gates-and-containment/carriers-and-crates/new-age-pet-ecoflexandtrade-habitatnhome-innplace-dog-crate-5228664.html
Promotions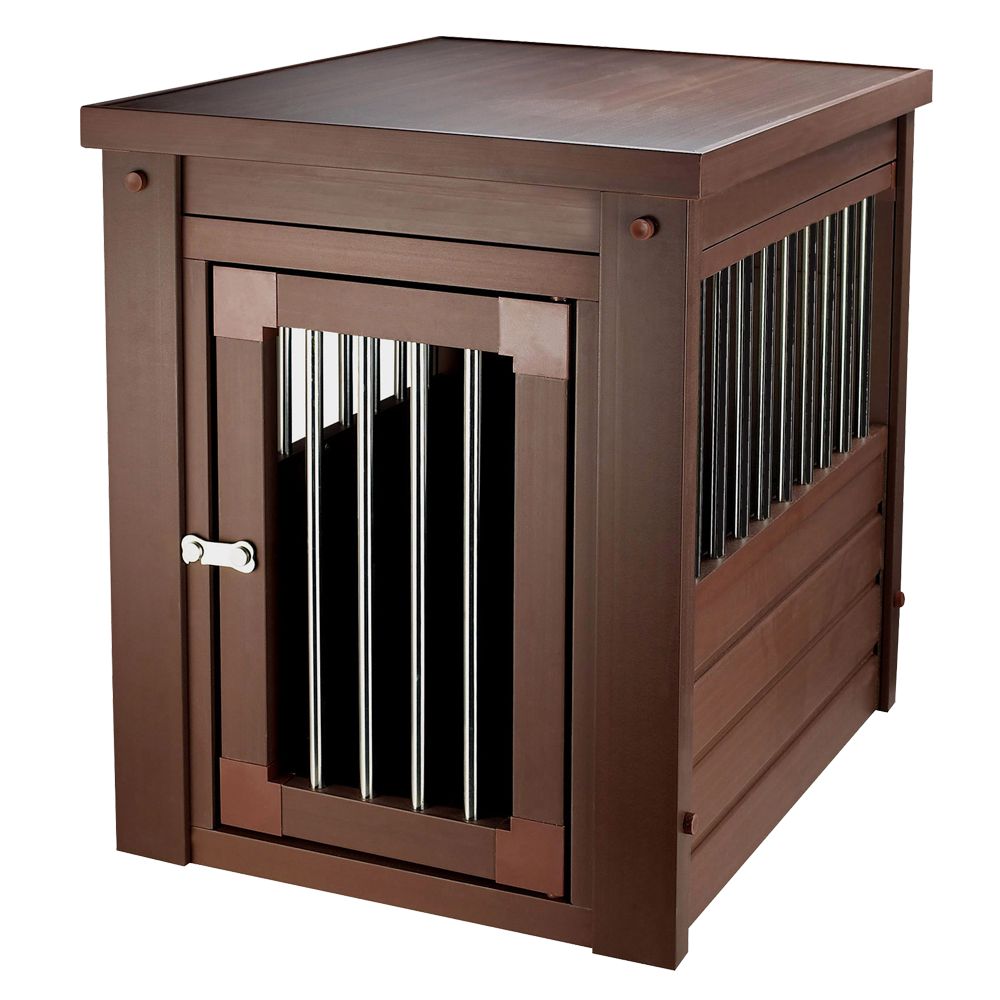 I have an aggressive pitbull,she tore up her kennel, is this durable?
I don't have this exact create, but it's from the same company and made of the same material. We bought this kennel in April of 2017, it is now November, and our 9 month old "puppy" (72lbs) has completely chewed one side of the bars out and started on the other side, along with the door bars... Ugh.. I really did love this create, but I do believe a pitbull would chew this thing up. (I've had 3 pits in the past and they LOVED to chew) :)
Date published: 2018-08-17
Do the bottom slides out for easy clean?
It actually does come out pretty  easy. It doesn't "slide" out, but it does lift up and come out pretty easy. 
Date published: 2017-11-17
is this crate airlines travel approve?
Can you just order the door for this crate? My dog has chewed it and escaped out of the cage where he chewed the door.
Where is this I need immediately 
How far apart are the bars on this kennel?
Are these kennels considered airline approved IATA 82?
my Jack Russell can break put out of most crates what is lock on thia like?