Top Paw® HOLT Walking Dog Collar
Details
https://www.petsmart.com/dog/collars-harnesses-and-leashes/training-collars-leashes-and-harnesses/top-paw-holt-walking-dog-collar-5164622.html
Promotions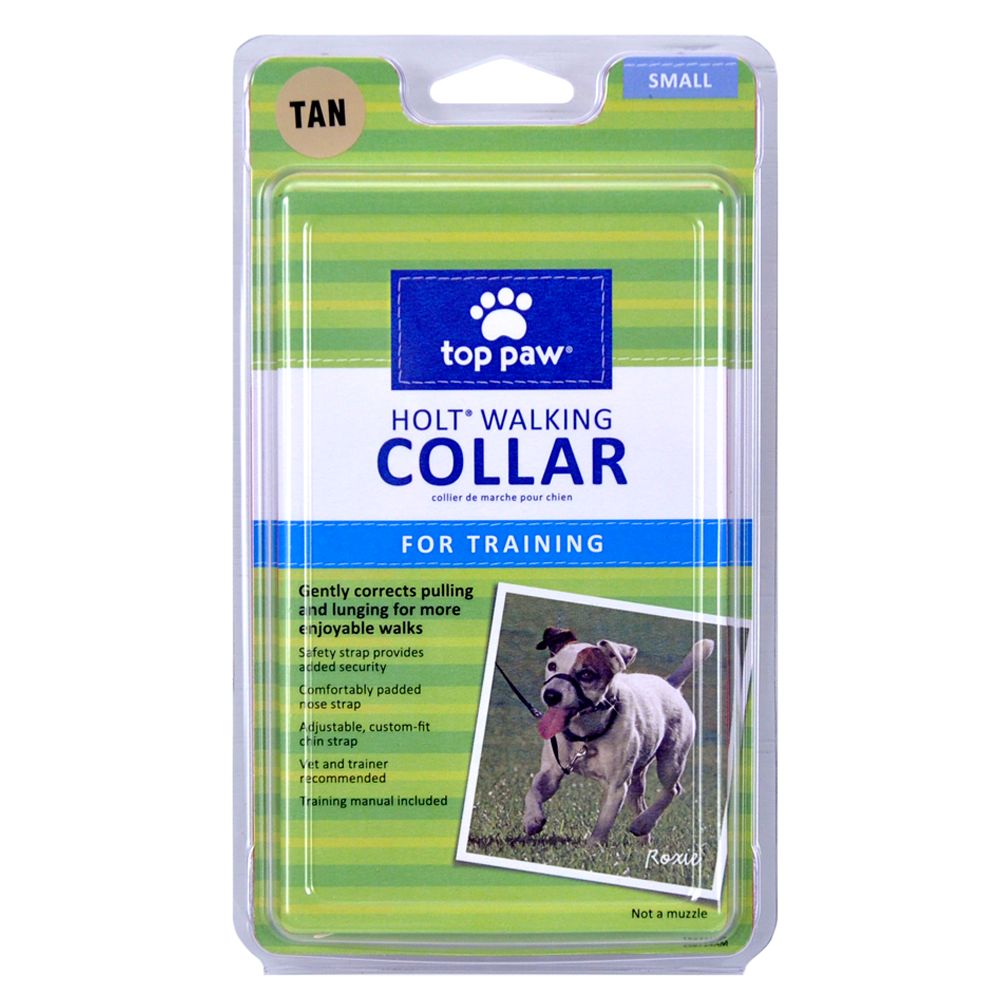 Keep Shopping
Pet Parents Also Bought
the description shows small medium and large, but nowhere does it give me a neck size for each of the sizes. Can you help please?
If it's the same product as coastalnpets lists as the "Holt walking training collar" the sizing guide is on their site. Otherwise I'd go to PetsMart and check the packaging for a size chart.  This is what coastal says: "Product Description Our Walk 'n Train Head Halter features pressure and release action that controls the head so the body will follow. Easy instruction tabs included for ease of use. A safety strap is included for added security. Available in XSM (0) collar 10-13" snout 4-5", SML (1) collar 13-17" snout 4-6", MED (2) collar 14-19" snout 5-7", LRG (3) collar 15-20" snout 7-9", XLG (4) collar 17-24" snout 9-12" and XXL (5) collar 22-30" snout 12-15".
Date published: 2018-03-03
What if my dog starts backing up with the collar on instead of healing. She's a 50 lb. German Shepherd puppy that pulls.
My shepherd puppy did that and also would fight with the collar at first. He never has got out of it, and within 20 mins of using it he was fine. He is almost a yr old and I still love it!
Date published: 2018-01-09
Has anyone successfully used this with a chihuahua? I have a 10lb that pulls and lunges, but is small enough to wriggle out of many head collars and harnesses. Would it stay on his small head?
I have an Irish Wolfhound, who is very large. He was a rescue and has had trauma to his trachea, from being on a chain in his younger years. How is this leash going to help? It still involves the neck.