Halti® Training Dog Head Collar
Details
https://www.petsmart.com/dog/collars-harnesses-and-leashes/training-collars-leashes-and-harnesses/halti-training-dog-head-collar-5264251.html
Promotions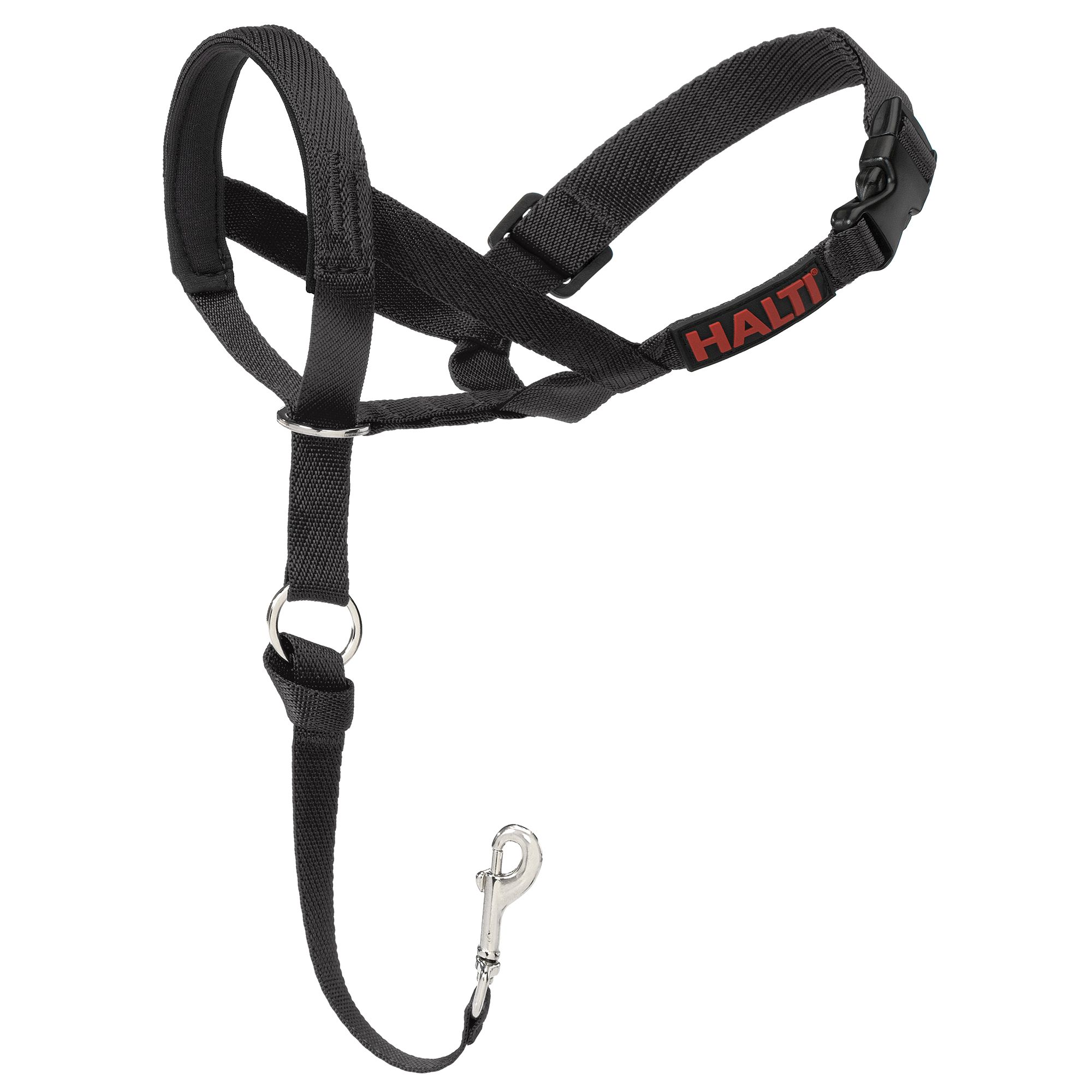 What size fits a 90 lb dog?
You will have to measure around the dog's neck and that should tell you the size Small, Size 0: 11.8 in-15 in (30 cm-38 cm) Medium, Size 1: 12.6 in-16.1 in (32 cm-41 cm) Large, Size 2: 14.2 in-18.5 in (36 cm-47 cm) X-Large, Size 3: 15.7 in-20.9 in (40 cm-45 cm) 2x Large, Size 4: 17.7 in-24.4 in (45 cm-62 cm) 3x Large, Size 5: 20.5 in-28.0 in (52 cm-71 cm)
Date published: 2018-03-22
how do you determine the correct size? is it based on weight?
You'll have to measure around the dog's neck. My pitbull mix is getting a 2x large and his neck is 49cm
Date published: 2018-04-04
Have to do an assignment for college was just wondering if i could use some reviews? Just tell me what you think of this product...
my dog weighs 10 lbs and has a 9 1/2 inch neck. Your sizing says 0, 1, 2, 3 etc, but here the option is S, M, L. What size fits a 10 inch neck?
How to you measure for halti size
i am looking for a size zero Halti head collar for a 10 lb puppy with a snout of 6". can't find a size zero; the back of the pkg states sizes as 0-5 not S,M,L ???
how do I measure my dog to get the right size of Halti head collar I have a 9 m.o. Great Dane, 140 lb.