Top Paw® Sporn Non-Pull Dog Harness
Details
https://www.petsmart.com/dog/collars-harnesses-and-leashes/harnesses/top-paw-sporn-non-pull-dog-harness-5214714.html
Promotions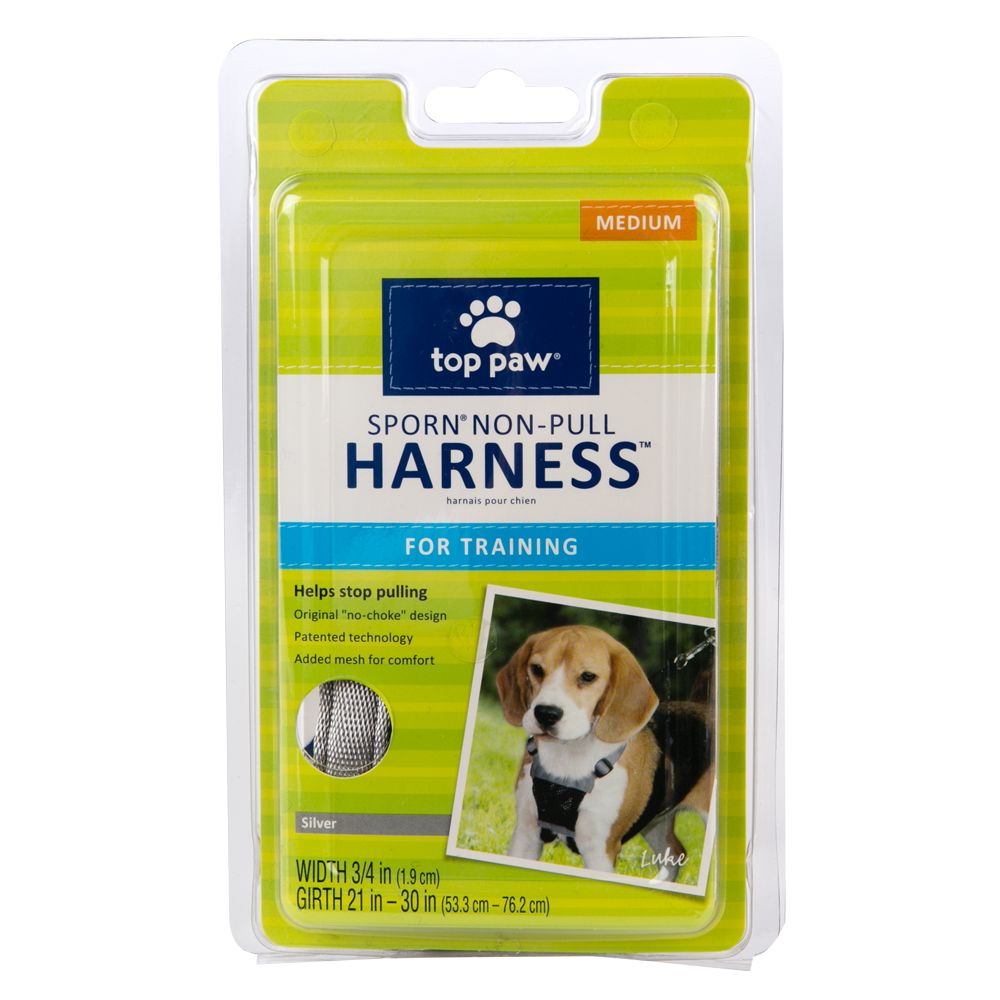 My dog weighs 27 pounds and is VERY STRONG, will this help with control and what size do I purchase?  Thank you.
I have one that is 37 pounds and very pushy (pully, whatever). I bought the large and it fits fine and works. For a 27 pound dog, I would go with medium.
Date published: 2018-05-17
Does this harness clip underneath the dog's stomach or on the top of the harness as most harnesses do?
The lead comes out the top and back. When tension is placed on the strap, it gently squeezes her ribs causing her to stop and wonder what is squeezing her. But to answer the question, it connects on top.
Date published: 2018-05-17
I have 3 yr old female pit who Ive tried leash training since I got her at 6 mts old. Once leashed, she sits/lays down and refuses to get up n walk. Ive even tried coaxing her with her fave treats and she still wldnt move. Need helpful feedbk plz??
1: Just drag her along. 2: Stay with her until she gets tired of staying, and gets up of her own accord!
Date published: 2019-01-03
What size suits a medium large dog
I would go with medium size. I hope this helped!
Date published: 2017-08-30
The metal piece that closes to hole harness around neck..I can't get it open.. Please tell me how,
Will this harness fit a 130lb lab dog