Coastal Pet Products Personalized Comfort Soft Wrap Extra Small Dog Harness
Details
https://www.petsmart.com/dog/collars-harnesses-and-leashes/harnesses/coastal-pet-products-personalized-comfort-soft-wrap-extra-small-dog-harness-5171585.html
Promotions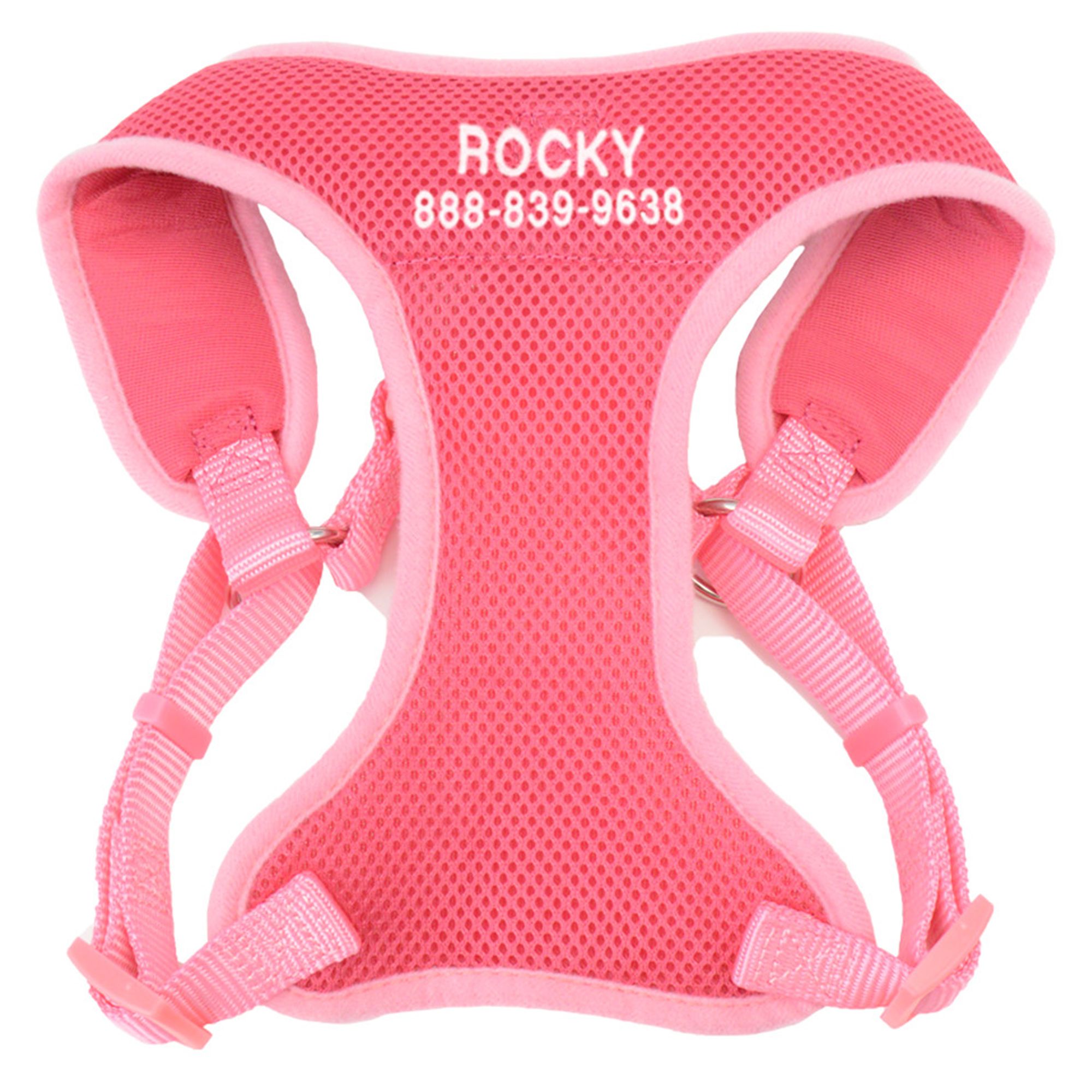 Please, Please answer this question for me. Is this the Comfort Soft Harness which the dog steps into and it snaps at their neck... then allowing the leash to hook into 2 D rings at the location of the snap? thank you.
Good morning, I am Debbie at Coastal Pet Products. I hope you are doing well today. This is a very good question and I investigated it just to be sure that I give you the correct information. It is actually the Comfort Soft WRAP Harnesses that the pet steps into and it buckles on their back between the shoulders. It has the two D-Rings over the buckle to use for the leash. These are item number 6283, 6383, 6483, 6683, 6883 and 6983. The Comfort Soft harnesses only have one ring above the buckle to hook the leash onto. These are item numbers 6313, 6413, 6613 and 6913. Please feel free to go onto our website at www.coastalpet.com to see these harnesses. I hope this information is helpful to you. Please feel free to contact me anytime with questions or concerns that you may have about our products. I will always be glad to help you. Our toll free number is 1-800-321-0248 and I am extension 356. Take care and have a very nice weekend.
Date published: 2017-11-10
Does it have a leash hook?
Hello and thank you for your question. Yes, all of our Harnesses have a D Ring on the back where a leash can hook onto.
Date published: 2017-08-31