Pet Life Ski Parka Dog Coat
Details
https://www.petsmart.com/dog/clothing-and-shoes/sweaters-and-coats/pet-life-ski-parka-dog-coat-5188521.html
Promotions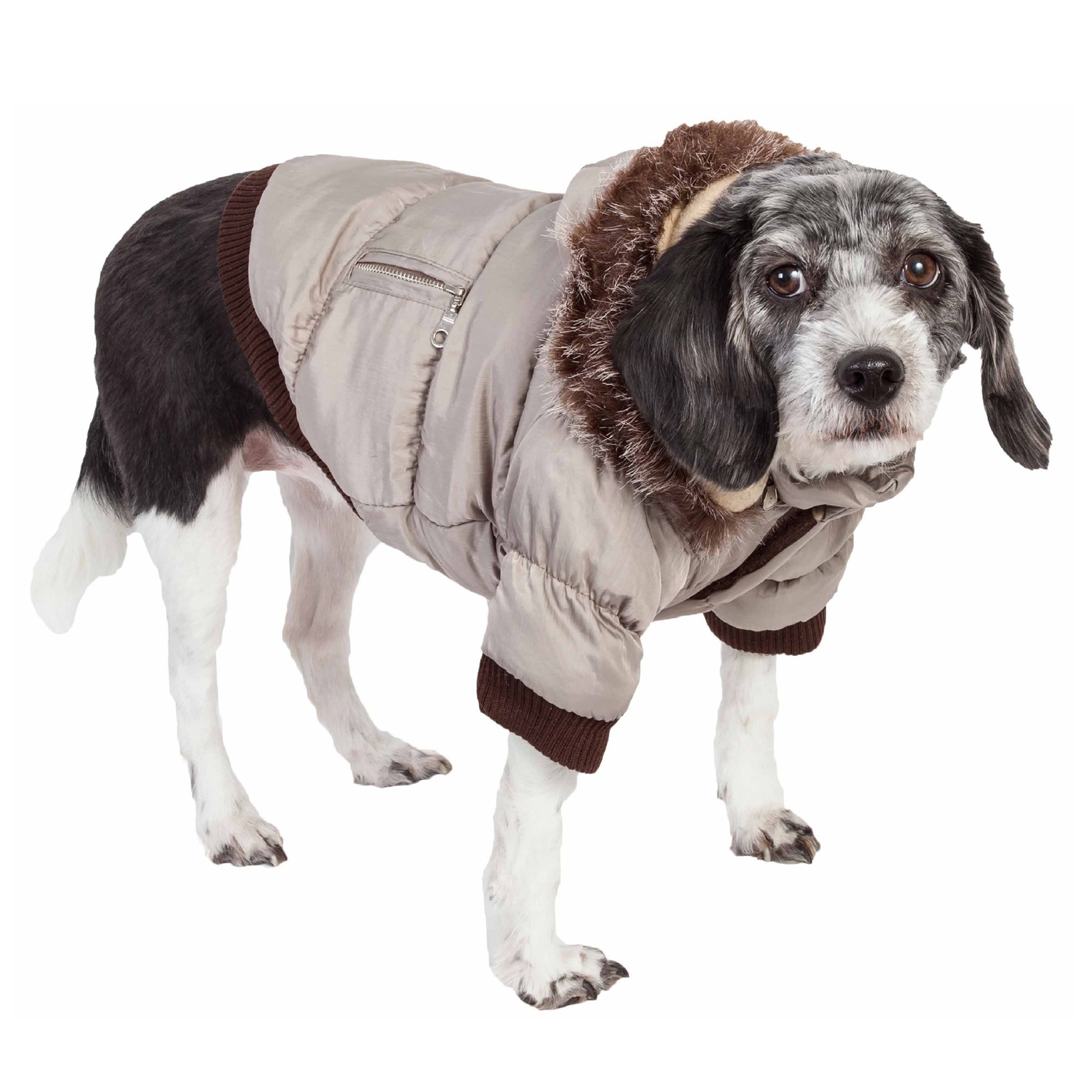 Keep Shopping
Pet Parents Also Bought
I'm looking for the correct size to order for a dog that is 60 pounds - she is a mixed breed - part coon hound. She is very well muscled - no fat on this lady at all. I need a chart or guide. I'm planning on ordering online and having it shipped. TX
I have two 30 pound mixed breed adult dogs from the same litter and they are about a (1) foot high; in Pet Life coats they are closest to size Large. You might want a coat that velcros at the neck and separately at the waist, X-LARGE or even a bigger size seems like it may do better for you. Follow the size chart (each item usually has size in inches on it's page). Measure your doggy (around Neck and Waist, also Length of your dog from the end of it's neck to start of tail) with measuring tape to help you find the right size in the style you do choose.
Date published: 2018-02-04
Are these us sizes
Yes US inches can be found on a tape measure.
Date published: 2018-02-04
Which coats in small have a slit to put leash through to hook to a dog's harness?
I have this coat in the gray camo and last year I had it from Pet Life (the same manufacturer) in the Green Camo both had small slits for leashes on the dog's back.
Date published: 2017-12-13
Hi! What size woukd i get as our babiesare just gitting 15 lbs? Please advise me. Thank you
What is the sizing chart for this item?
Does this coat have a slit for a harness or does it come with a harness clip. Please give me the chest measurements since so many people seem to be experiencing sizing issues. Thank you!
My dog is20 lbs. do you have size for her  ? Large or medium?  Please give address