Pendleton Yakima Camp Pet Coat
Details
https://www.petsmart.com/dog/clothing-and-shoes/sweaters-and-coats/pendleton-yakima-camp-pet-coat-5263068.html
Promotions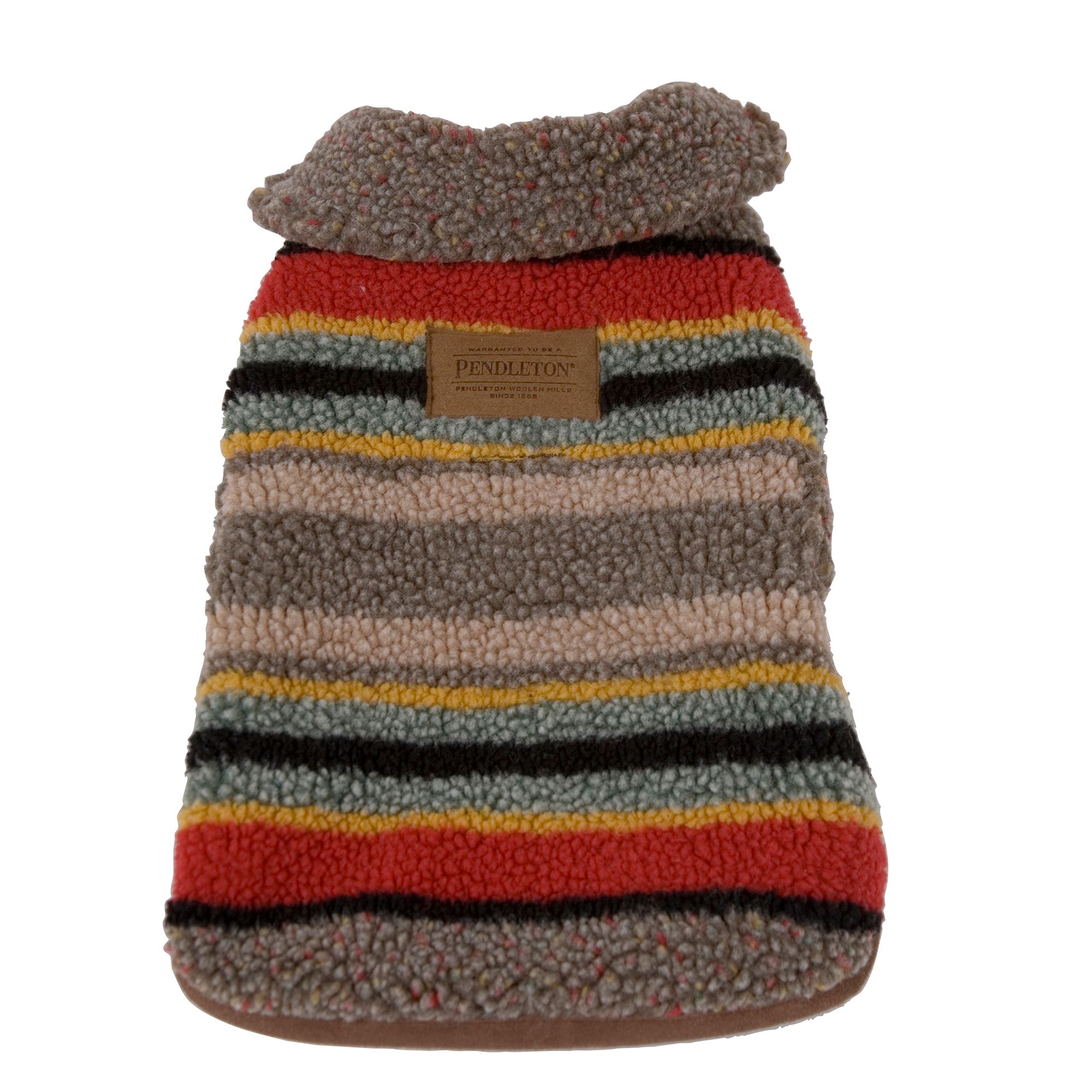 How does this coat strap on - velcro straps underneath or feet through sleeves?
Just a body strap
Date published: 2019-03-10
Must you put this coat over the dog's head or does it connect under the neck and the chest. Cannot tell by the photo.
It has a Velcro neck 
Date published: 2019-03-10
How thick of a 'coat' is it? From the pictures it looks like s sweater but that obviously doesn't tell much
A quilted canvas underneath the sweater outside 
Date published: 2019-03-08
I would like to see a picture of how this closes on the neck area and stomach? Velcro or what? I have problems with the coat I have which has Velcro.
Does width refer to chest size?  Don't understand why petsmart jackets never have neck/chest measurements!
Could I see the under side?