Pendleton Yakima Camp Pet Coat
Details
https://www.petsmart.com/dog/clothing-and-shoes/sweaters-and-coats/pendleton-yakima-camp-pet-coat-5263068.html
Promotions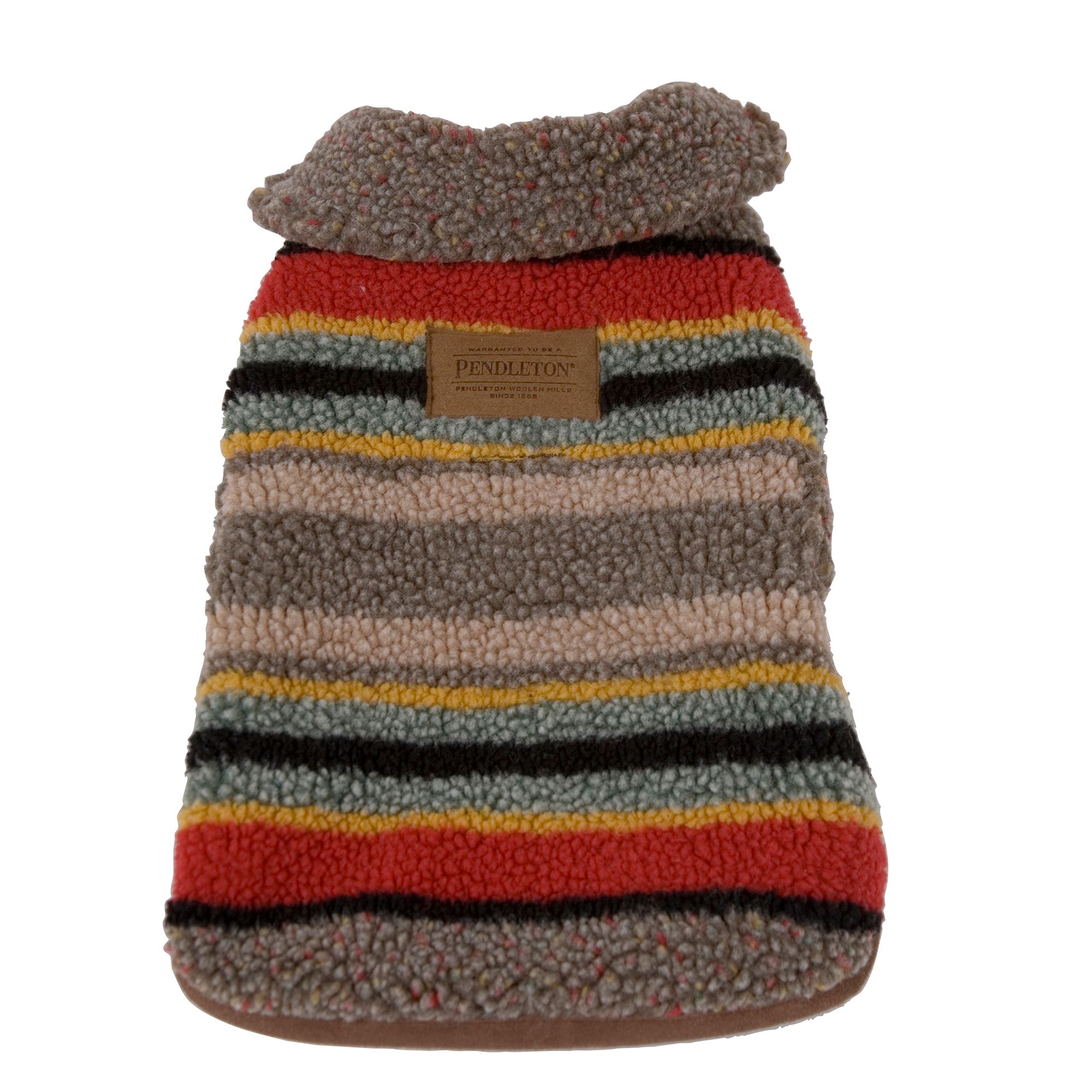 How thick of a 'coat' is it? From the pictures it looks like s sweater but that obviously doesn't tell much
How does this coat strap on - velcro straps underneath or feet through sleeves?
Must you put this coat over the dog's head or does it connect under the neck and the chest. Cannot tell by the photo.
I would like to see a picture of how this closes on the neck area and stomach? Velcro or what? I have problems with the coat I have which has Velcro.
Does width refer to chest size?  Don't understand why petsmart jackets never have neck/chest measurements!