Paw Savers™ Disposable Paw Pads
Details
https://www.petsmart.com/dog/clothing-and-shoes/shoes-and-socks/paw-saversandtrade-disposable-paw-pads-5247469.html
Promotions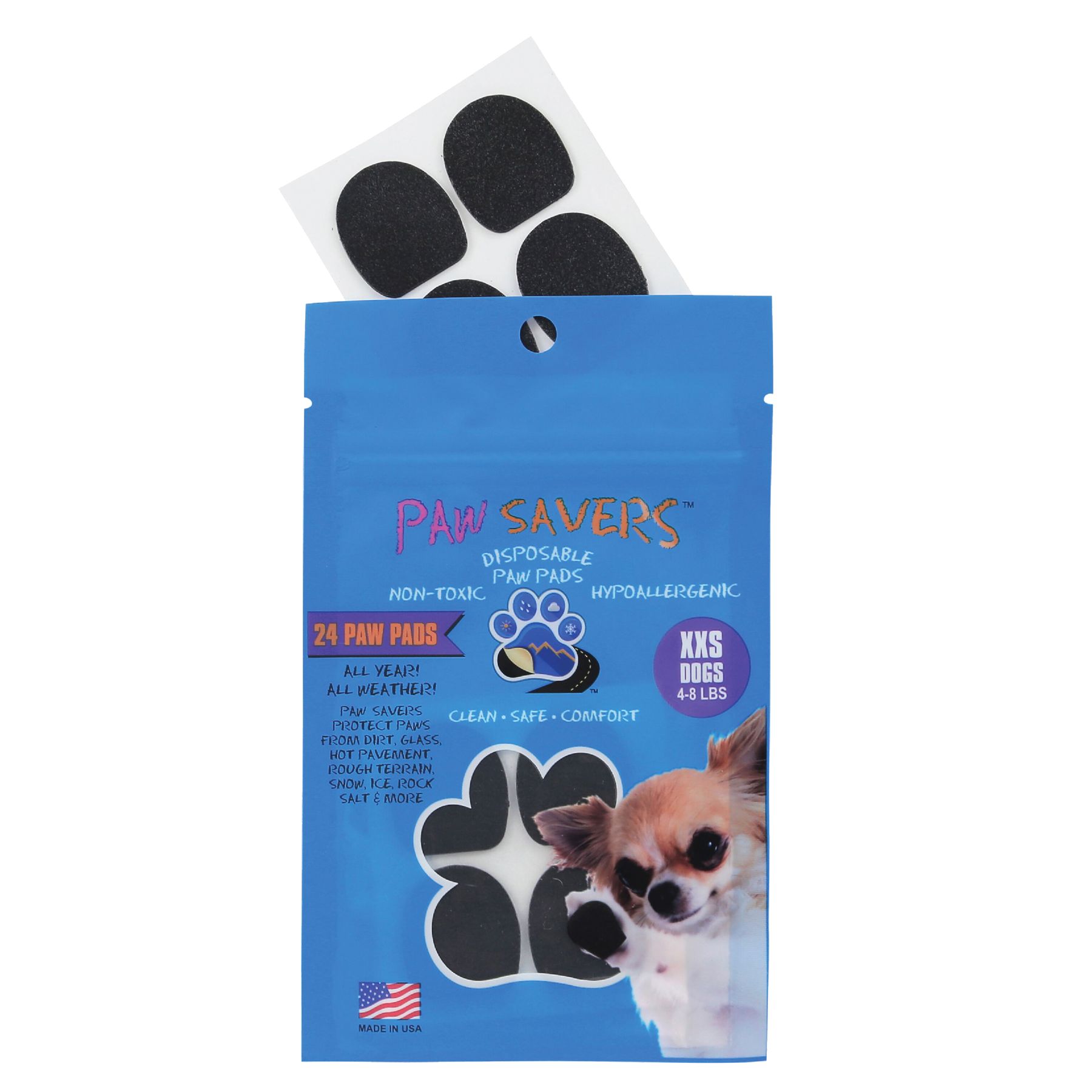 MY DOG KEEPS SLIPPING ON THE WOOD FLOOR...HOW DO WE HELP HIM? HE IS TOO OLD AND DOES NOT HAVE ENOUGH STRENGTH TO GET UP DUE TO SLIPPERY FLOORS.
Put "runners" down; moreover, create an indoor trail using long throw rugs/runners!
Date published: 2019-01-29
I have an Adult Pug, what size should I order
I also have a pug, I thought she was biting her nails. I ask the vet and she said she was biting her pads. I get her nails cut every 3 months.
Date published: 2018-12-10
How do I know which size to get? There is nothing in the description
When you click on the size, the bag changes to that size and indicates the weight that the dog needs to be to wear that size
Date published: 2018-11-14
I have a Boston terrier and dauchhound dog. What is the best size for theee two dogs.
If you click on the different size options with pricing, the picture updates to show the packaging for that size which includes weight and similar breed list
Date published: 2019-01-17
Where can I find a size chart
How do you Determine the size of your dogs paws?  there is no chart. 
I have a 3 to 4 pound Male yorkie not sure what shoe size to get him I get xxsmall clothes for him i think is still to big
How do they stick and will it hurt to remove