Paw Savers Disposable Paw Pads
Details
https://www.petsmart.com/dog/clothing-and-shoes/shoes-and-socks/paw-savers-disposable-paw-pads-5247469.html
Promotions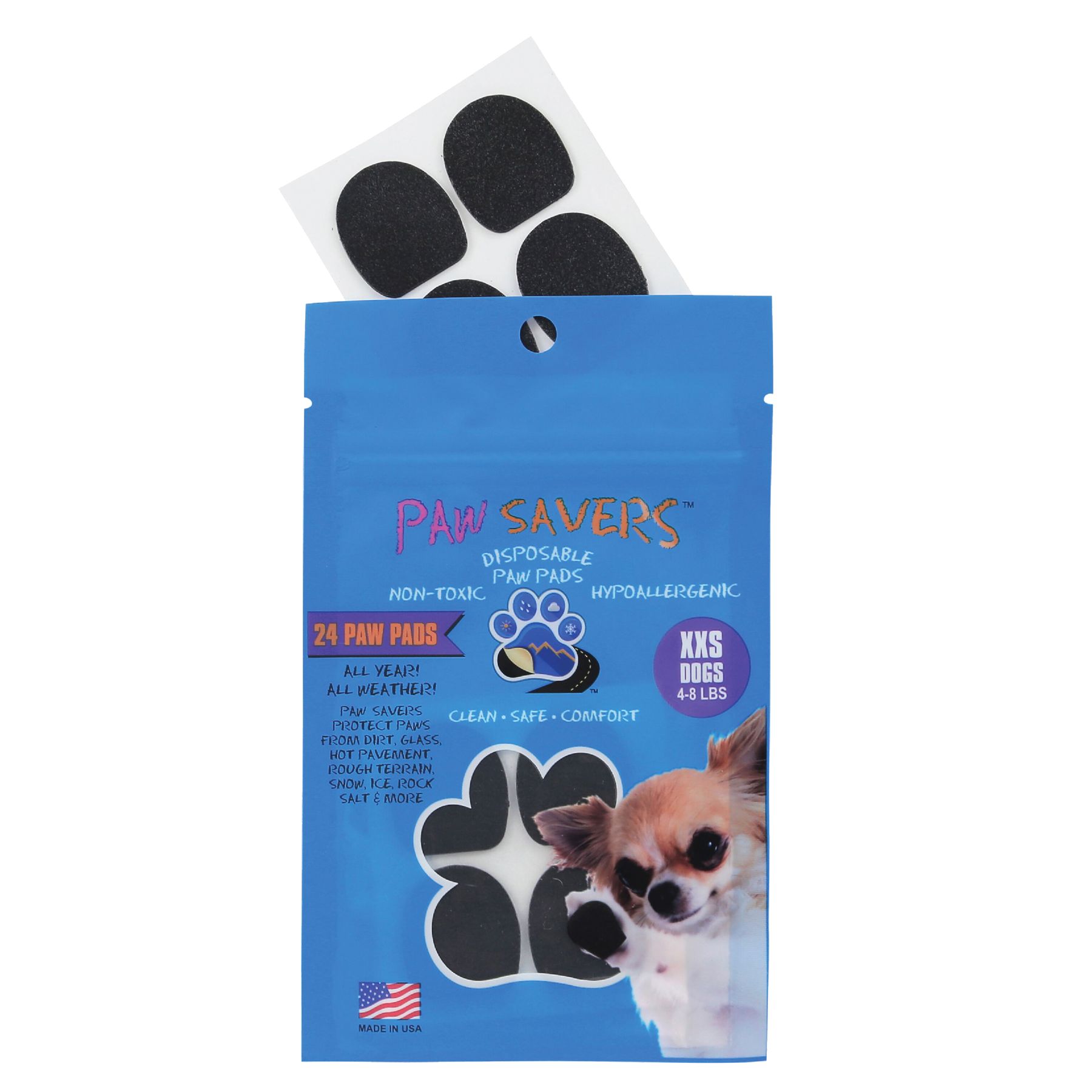 Keep Shopping
Pet Parents Also Bought
MY DOG KEEPS SLIPPING ON THE WOOD FLOOR...HOW DO WE HELP HIM? HE IS TOO OLD AND DOES NOT HAVE ENOUGH STRENGTH TO GET UP DUE TO SLIPPERY FLOORS.
Try paw fiction . Some vets will put them on Dog paws 
Date published: 2018-03-07
I have an Adult Pug, what size should I order
Most likely medium depending on the dogs weight as it says on the package. Hope this helped 
Date published: 2018-03-07
How do I know which size to get? There is nothing in the description
When you click on the size, the bag changes to that size and indicates the weight that the dog needs to be to wear that size
Date published: 2018-03-07
I have a Boston terrier and dauchhound dog. What is the best size for theee two dogs.
If you click on the different size options with pricing, the picture updates to show the packaging for that size which includes weight and similar breed list
Date published: 2017-09-07
How do they stick and will it hurt to remove
Yes hello I have mini dashound..I hit the size small but it did not tell me which breed would fit that size..can they be reused more than once ? Do they work in snow ?
Do these stay on all day or several days?? Would be expensive if only used for one time out.
Do these keep an older dog from slipping on. hard services?