Paw Savers Disposable Paw Pads
Details
https://www.petsmart.com/dog/clothing-and-shoes/shoes-and-socks/paw-savers-disposable-paw-pads-5247469.html
Promotions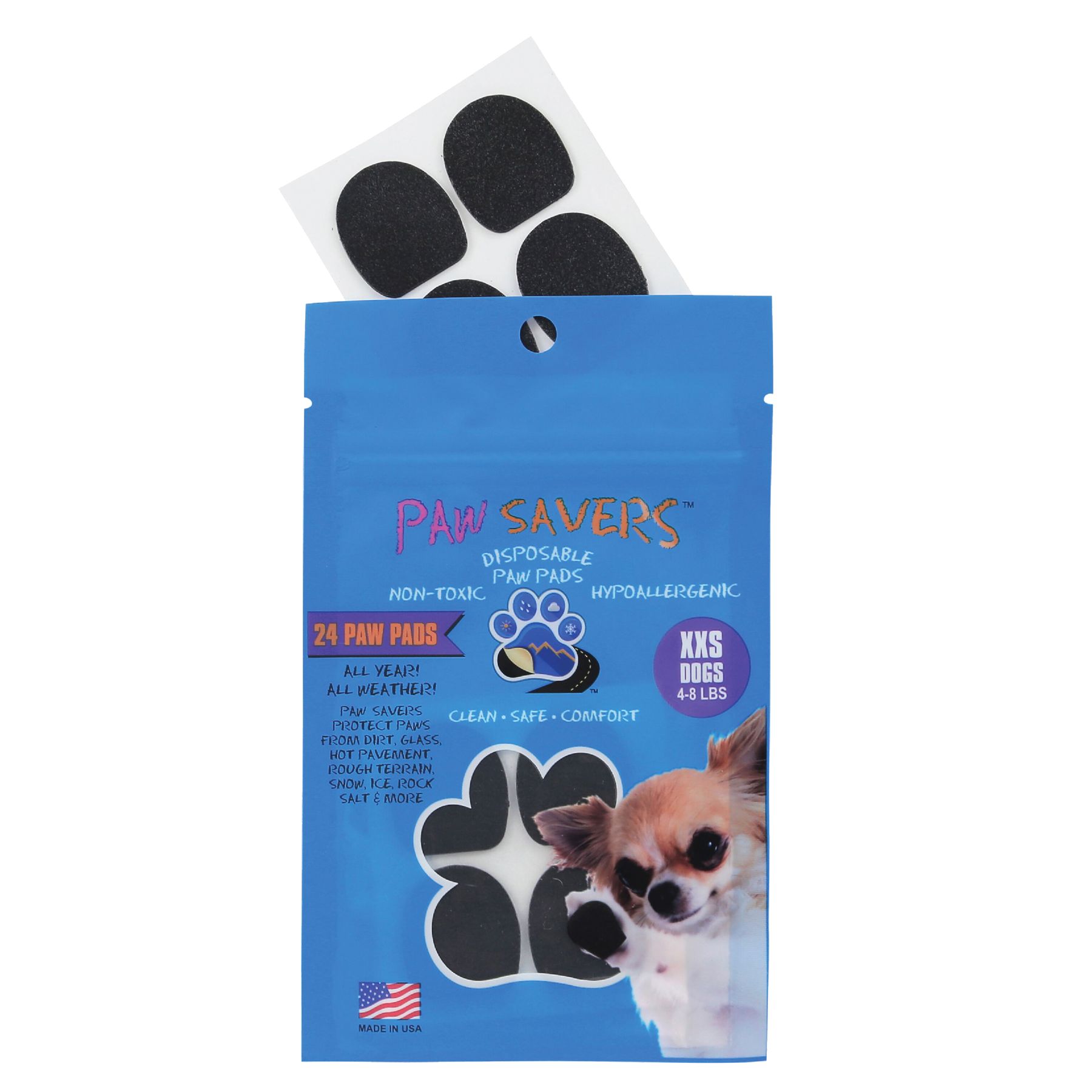 How do I know which size to get? There is nothing in the description
When you click on the size, the bag changes to that size and indicates the weight that the dog needs to be to wear that size
Date published: 2017-11-15
I have a Boston terrier and dauchhound dog. What is the best size for theee two dogs.
If you click on the different size options with pricing, the picture updates to show the packaging for that size which includes weight and similar breed list
Date published: 2017-09-07
Do these stay on all day or several days?? Would be expensive if only used for one time out.
Would these help with traction?
Hi guys I have a mini pincher what's size would be better for her? Small or extra small?