Skout's Honor® Urine Destroyer
Details
https://www.petsmart.com/dog/cleaning-supplies/stain-and-odor-removers/skouts-honor-urine-destroyer-5261698.html
Promotions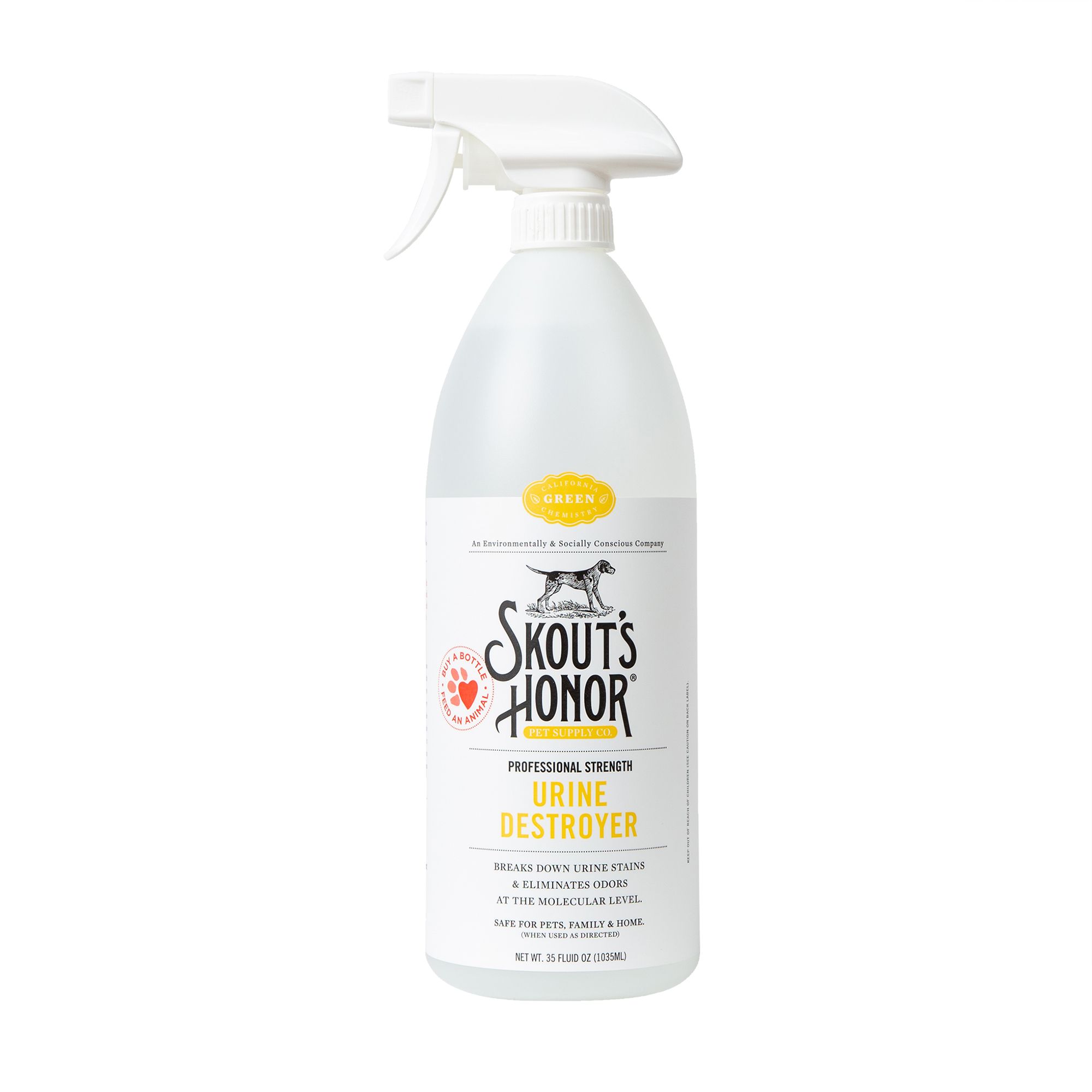 How do you use it
I spray it on my carpet and brush it in with a scrub brush. After it dries, vacuum the area. It's the best product I've used.
Date published: 2019-01-01
Can this be used on a mattress? We recently got a puppy and it wasn't able to hold it throughout the night one night and peed in the bed. 
3i would dilute it to use on mattress. but should work well.
Date published: 2018-12-31
Tried everything but still smells strongly of ammonia in house. Can I get this in England. If so from where? Desperate! 
Does this work for cat urine too?
What does the product smell like?