Pet Gear Tri-Fold Pet Ramp
Details
https://www.petsmart.com/dog/beds-and-furniture/ramps-and-steps/pet-gear-tri-fold-pet-ramp-5198624.html
Promotions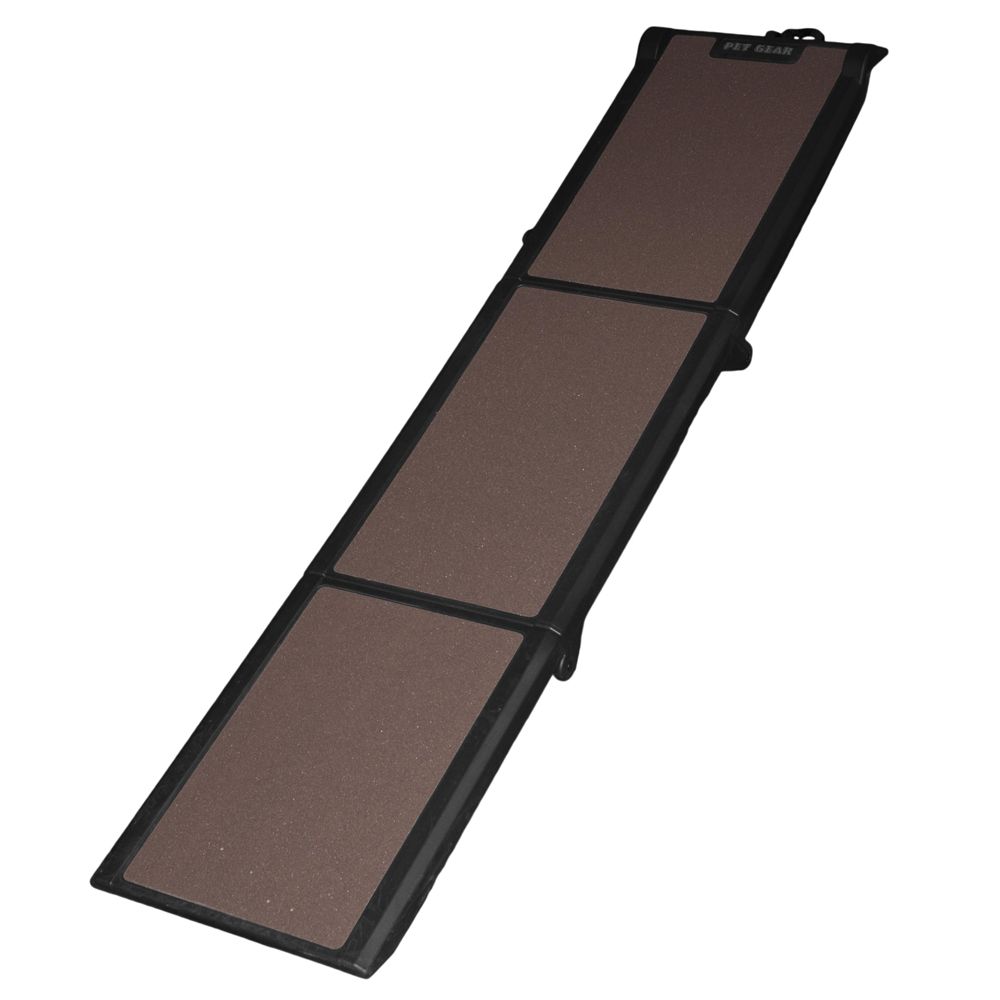 Can it be used on stairs
No, it may slide if you put it over the top the stairs.
Date published: 2017-11-22
how much weight does this ramp handle
PG9300GRSX Capacity 200 lbs 71"L x 19.5"W x 4"H
Date published: 2018-02-10
If I order online and this doesn't work out for my dog, can I return it at my local PetSmart?
You will have to ask PetSmart.
Date published: 2018-04-02
How much does this weigh?
The PG9300DR weighs 26 pounds
Date published: 2018-01-12
What kind of surface is on ramp?  slippery? good traction??
We have many ramps with different surfaces they all have good traction. Please se Pet Gear's site
Date published: 2017-12-13
What material is the ramp made from, as well as the skid resistant surface? thank you
The ramps are made of polypropylene plastic and some have the sandpaper type material.
Date published: 2017-10-27
Does the top secure to anything or is it just the rubber pads at bottom that are supposed to keep it from slipping/moving?
On the ramps there is a tether at the top to attach it to a vehicle. and Rubberized bottom grippers for secure placement.
Date published: 2018-01-12
How do I return this if it doesn't work out?
You return the product to the store where you purchased.
Date published: 2018-04-02