KONG® Mattress Dog Bed
Details
https://www.petsmart.com/dog/beds-and-furniture/pillow-beds/kong-mattress-dog-bed-5273256.html
Discounted Price

$55.99
Old Price

$79.99
Promotions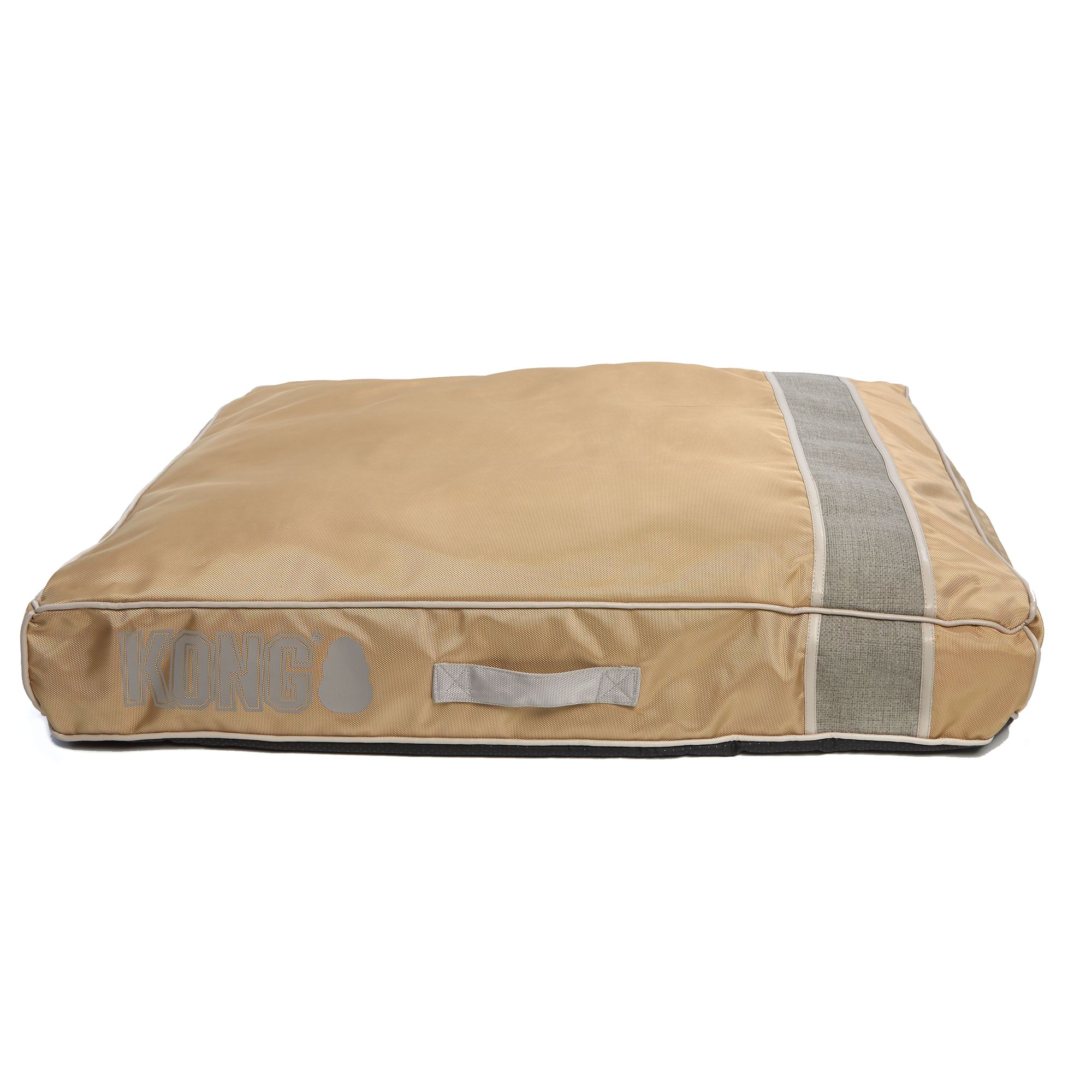 Can I buy just the cover for a kong mattress bed
No, but you might as well buy the whole thing since the "cover" is what you're really paying for anyway. The filler will need replacing over time and is cheaper than the cover.
Date published: 2018-11-13
is there a warranty if dog chews this up ?
I bought these a few years ago, for a heavy chewer. Check their website, but if I remember correctly, if you have your receipt Kong will replace it or refund you. They make all their products "chew poof".
Date published: 2018-11-13
How strong of Material is it I have a 4 month old puppy German shepherd that chews everything
Not strong enough. My 1 yr lab tore a hole in about 2 days.
Date published: 2018-08-14
Is it water proof 
Absolutely not. I got this thinking it was waterproof since I'm house training and crate training. Since it isn't waterproof you can only wash the slip and not the inside. My puppy is a chewer so I guess that this tough bedding is a plus but its a bed and that's about it. I hope this helps!
Date published: 2018-07-21
In the Alvin store this dog bed is $39.99 in the green color. Is there anyway I can get the green one online for that price? They are sold out in stores in this color (I'm assuming because it is on sale). 
Does anyone know where you can find a fitted sheet for the Kong beds? I have one that is more like a mattress than a bed. It has a different sort of fabric that, while being very tough and resistant to my dog's attempts to rip it, isn't so comfy.
hi do you have this bed in 27 X36 in ? 
How do warranty a bed back to store or with kong directly?