Grreat Choice® Paw Pillow Pet Bed
Details
https://www.petsmart.com/dog/beds-and-furniture/pillow-beds/grreat-choice-paw-pillow-pet-bed-5271755.html
Promotions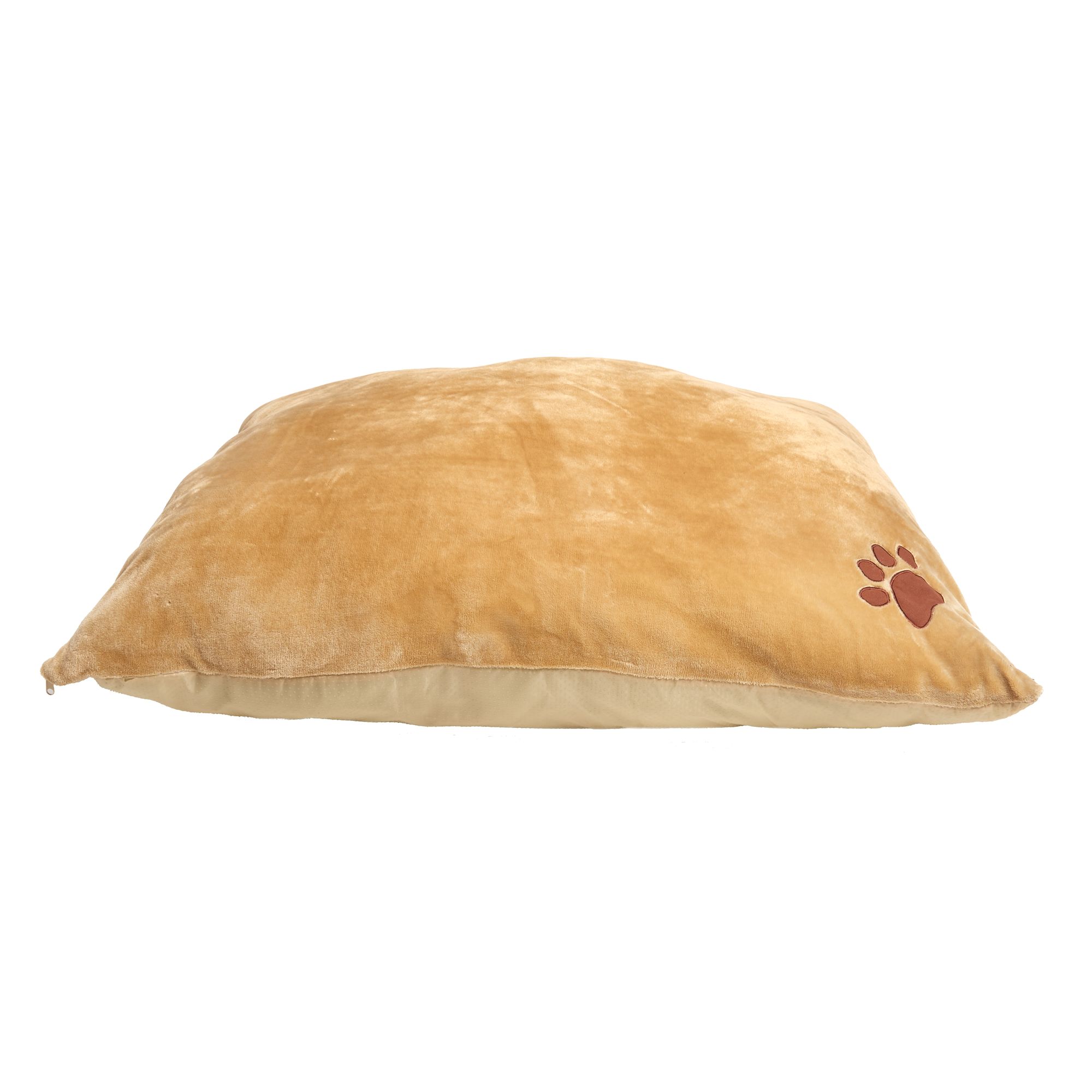 Can i pick it up next week?
You sure can!
Date published: 2018-02-07
Is this bed reversible where the dog can sleep comfortably on either side? The bed I have now has Sherpa fur on one side for warmth & on the reverse side is a soft cooling fabric. I saw in in the store but the reverse side had little bumps on the fabric.
No, it is not reversible in the sense that the bottom is a black and very thin fabric with bumps on it. Both sides ripped easily. After my dogs destroyed the first one, I took the filling and stuffed it into another one and am using it as a floor pillow for my son. He loves it! And I love the softness and size for sitting on a cold hard floor.
Date published: 2018-02-07
Is this for medium or large dogs?
When I was in the store and looked at these beds the larger beds would fit the larger dogs if they lay kind of curled up, like St Bernards, Mastiffs, Akitas, etc.. however Pitt Bulls, Shepards, Labs, etc would fit nicely even stretched out a bit. I get the medium size and all 5 of my Yorkie babies lay together for their nap and have no problems. They weigh between 1-1/2lbs full grown up to 6-1/2 lbs full grown. Hope this helps. Have a very Merry Christmas and a wonderful and safe New year!
Date published: 2018-01-11
What type of filler and where was this made?
Wow,great free shipping. Every dog pillow not available at my store for pick up or delivery!!!!! Free shipping???
Why is this item not available for shipment to my home here in Houston?