Top Paw® Indoor/Outdoor Elevated Pet Bed
Details
https://www.petsmart.com/dog/beds-and-furniture/elevated-beds/top-paw-indoor%2Foutdoor-elevated-pet-bed-5287579.html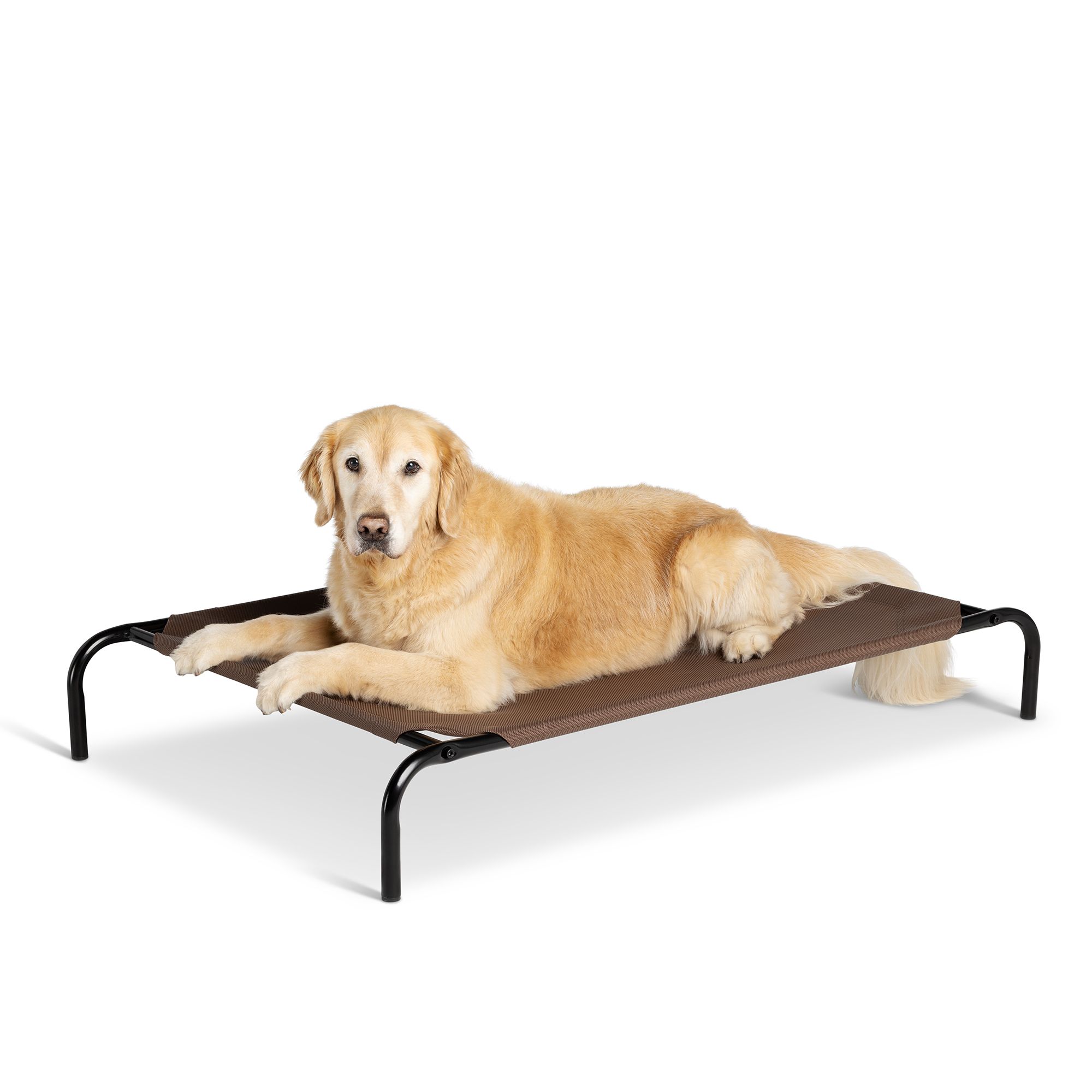 What kind of material is this? Is it something a dog can scratch a hole in?
In the past I have had similar beds and my dogs at that time did scratch a hole in them as they had the habit of circling & digging sleep holes in dirt. My current pack has not demonstrated that behavior. I have 5 dogs and 4 beds.
Date published: 2019-08-26
I have 3 puppies (at most 20lbs each) would one bed be sufficient or should I get two?
my two dogs share one bed, 35 lbs each
Date published: 2019-07-14
I have a 65 pounds Pit Bull, will this bed be big enough for him?
Will fit him perfectly
Date published: 2019-05-20
What is the weight limit on this bed? It's not listed in the description.
In store it says up to 85 lbs.
Date published: 2019-04-21
Does anyone know/remember if there is a proposition 65 warning attached to this item? 
Is there a weight limit for this bed?  My dogs weigh 85lbs ...
What is the weight capacity on this item?
Is this bed big enough for a 94 lbs golden  retriever