Majestic Pet Products Bagel Dog Bed
Details
https://www.petsmart.com/dog/beds-and-furniture/cuddler-beds/majestic-pet-products-bagel-dog-bed-5213074.html
Promotions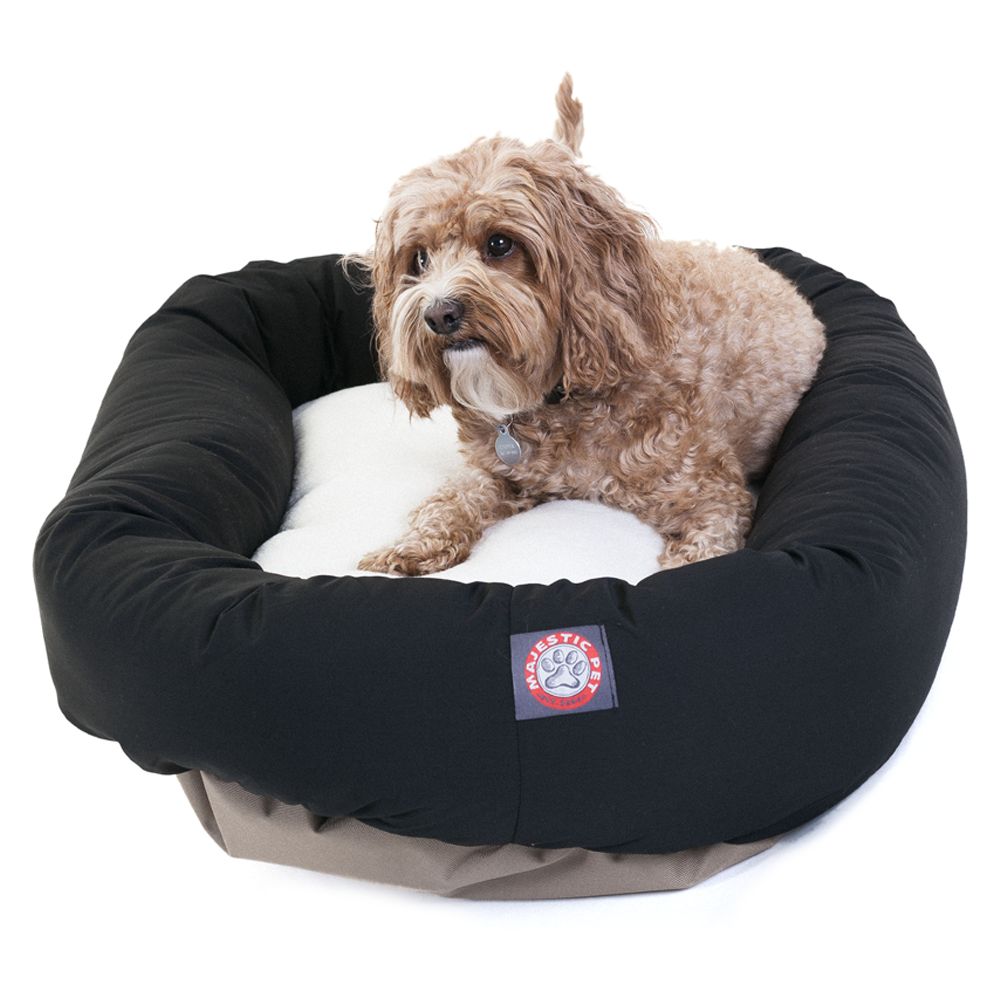 Which size bed is recommended for the 40 lb. dog and which size recommended for the 10 lb dog.
Got the 40" gor 70 lb lab/bassett mix he fits and so does my 5'6" daughter (not at the same time). Got the smallest bed for my 18 lb boston terrier, she fits but seems to prefer the large bed I bought for the lab mix so I probably should have sized up one size for my boston.
Date published: 2017-12-27
What size accommodates a 45 pound English bulldog
Is this bed going to be big enough for 130 pound pitbull
How d odd pet size relate to the dogs measurements
How do we determine the sizes of beds for our dogs. One 40 lb. Beagle and one 10 lb Yorkie? Donut style is what we had before. Do you sell them.