Whisker City® Cat Grass Seeds
Details
https://www.petsmart.com/cat/toys/catnip/whisker-city-cat-grass-seeds-5266817.html
Promotions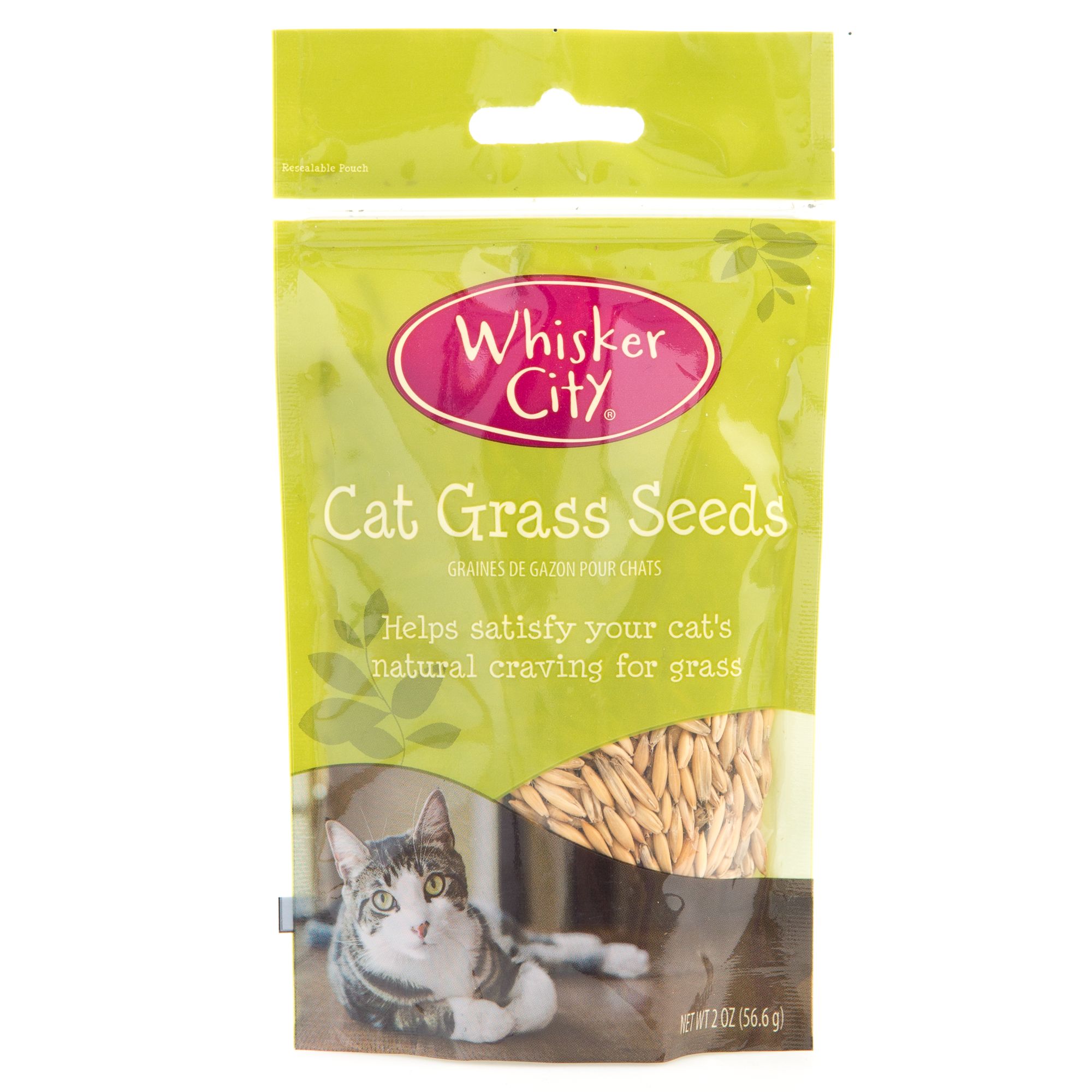 What type of soil is this referring to? Potting soil or just yard dirt?
I've used both, but it grows faster in potting soil, in my personal experience. Placing it in a dark place until it starts growing is also very unnecessary, as, lets face it, grass grows outside in light all the time... You don't need to place in direct light, but this particular breed of grass gets tall enough to slant towards the lightest spot if you don't, so if you prefer aesthetically pleasing stalks, direct light from and overhead source is best. And sew the seeds THICK! My cat chews through this stuff fast enough it doesn't hurt the plants from overcrowding, same as lawn grass. The seeds are huge, so a nice thick layer is not going to hurt the grass. Be sure to put a thick (1/2") layer of dirt over the seeds after layering them in, too, to give them enough root to support the grass when kitty chews!
Date published: 2019-01-07
Where are these seeds produced? USA, Canada or somewhere else?
Does the grass keep growing like bei g mowed?