Drontal Dewormer Tablet for Cats
Details
https://www.petsmart.com/cat/pharmacy/rx-medication/drontal-dewormer-tablet-for-cats-5274556.html
Promotions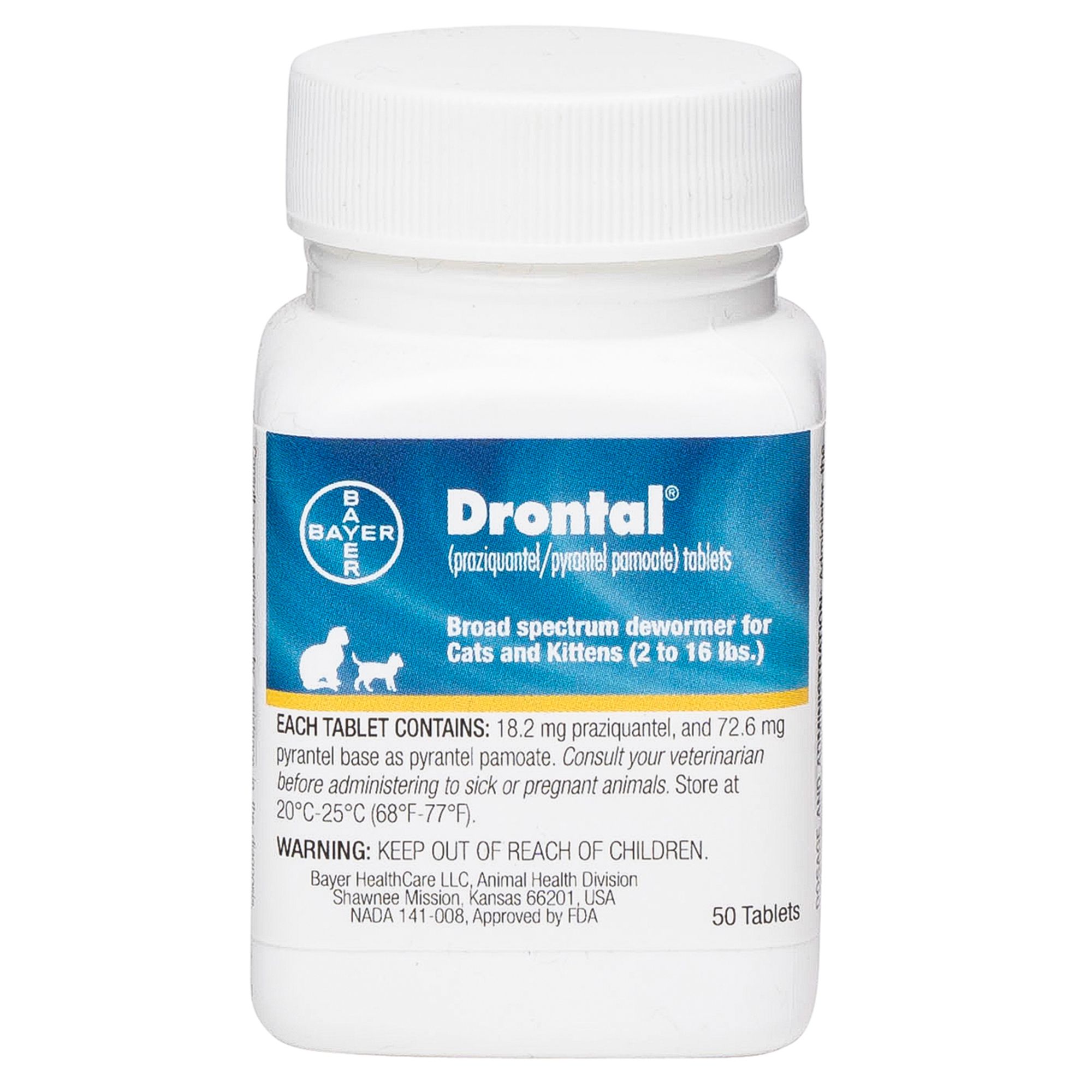 I have a feral cat I seen she has worms bad when I give her the drontal, if the one pill don't help her when can I give her the next doze, thank u
You may want to give her a second dewormer like panacur and right now .
Date published: 2017-11-30
is it $6.36 for 1 pill? or how many?
Price is per tablet
Date published: 2017-11-22
How did my cat get the small rice sized worms
Rice sized segments of the tapeworm are released With cats feces, cat gets infected by eating/chewing/swallowing infected fleas while grooming or chewing at flea bites that itch. Tapeworm are carried by the common flea.
Date published: 2017-10-20
Can you you by this over the counter at the store?