Petmate® Top Entry Cat Litter Pan
Details
https://www.petsmart.com/cat/litter-and-waste-disposal/litter-boxes/petmate-top-entry-cat-litter-pan-5216671.html
Discounted Price

$21.99
Old Price

$22.87
Promotions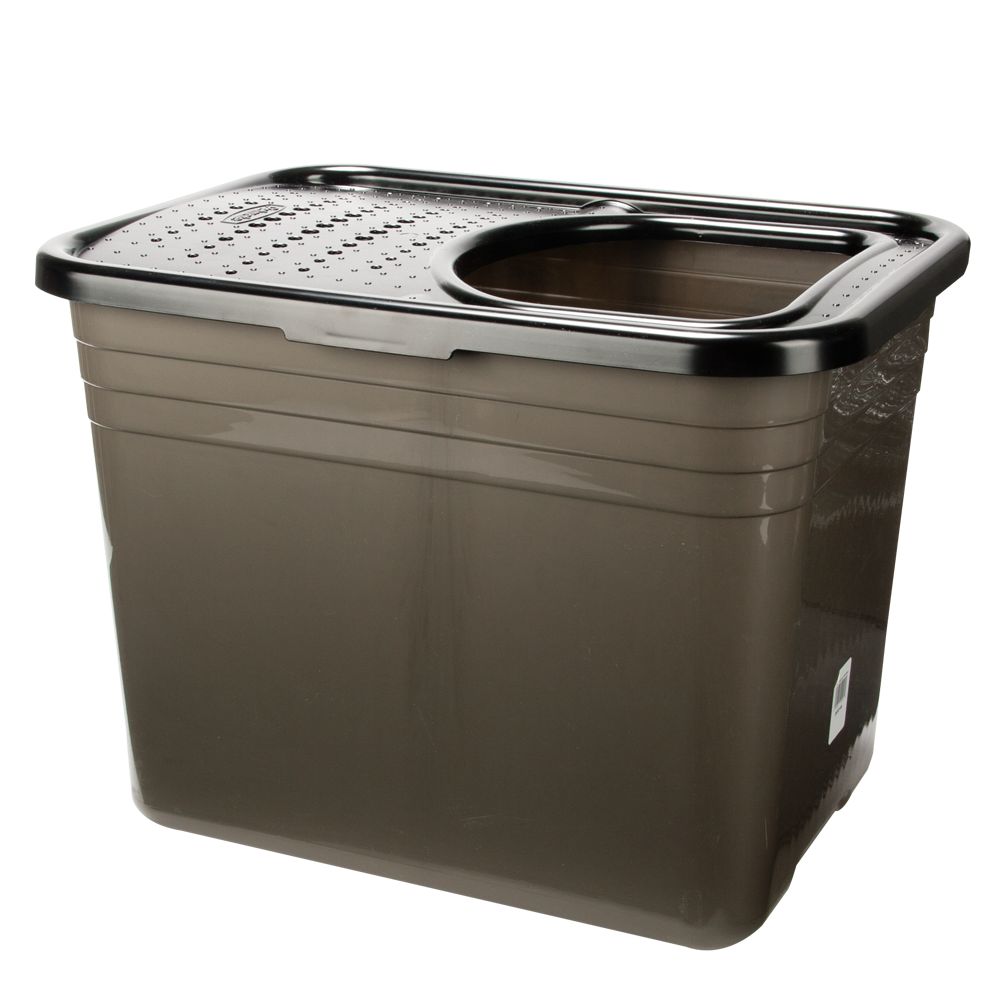 Can you use the clumping litter with this?
We recommend to use the Arm & Hammer Slide Clump and Seal. PLease see link here: http://clumpandseal.com/arm_and_hammer-slide.aspx
Date published: 2019-01-16
I had one of these before and my cats had no problem using it, even big and sturdy enough for my 14 lbs. Siamese. Question: Is that dumb little divot thing still inside of it? Newer remodeled versions seen on other sites don't have it anymore.
Yes, the divot was still in mine (purchased early 2018)
Date published: 2018-11-20
How do older cats manage with this style of litter box?
Our cat started using this at age 6 and got used to it in no time. If your cat is able to jump up on chairs, they should be able to use this box.
Date published: 2018-11-20
I just bought one of these at pet smart 6 mile cypress parkway and was charged 36.99. item number 0002969522216. petmate top entry litter box. why was I charged so much?
Please contact store to determine if the price was correct.
Date published: 2018-04-16
How can I get my cat to use it
Each pet is different but most cats will take to it without too much effort. It is recommended to first add litter then place the pet in the unit on top of the litter. Close the lid. Most cats will scratch around and then many times do their business and then jump out. In some cases this process may need to be applied several times before they get it. Also, make sure the cat is old enough to make the jump in and out.
Date published: 2018-11-10
does it come with a scoop?
No, the item does not come with a scoop but it does include a hook where a scoop can be stored.
Date published: 2018-02-18
I'm interested at this item but seems like there is no matching liner plastic bag for it! I was at the store to purchase it but they said there is no matching plastic bags! And these are tall so regular plastic liners don't fit! Please let me know!
When the item was originally released there was not a liner made for this item. If the liners are not available on Petsmart.com then you can locate them at www.petmate.com under Item #29248.
Date published: 2018-06-15