Petmate® Booda Clean Step Litter Box
Details
https://www.petsmart.com/cat/litter-and-waste-disposal/litter-boxes/petmate-booda-clean-step-litter-box-5216696.html
Promotions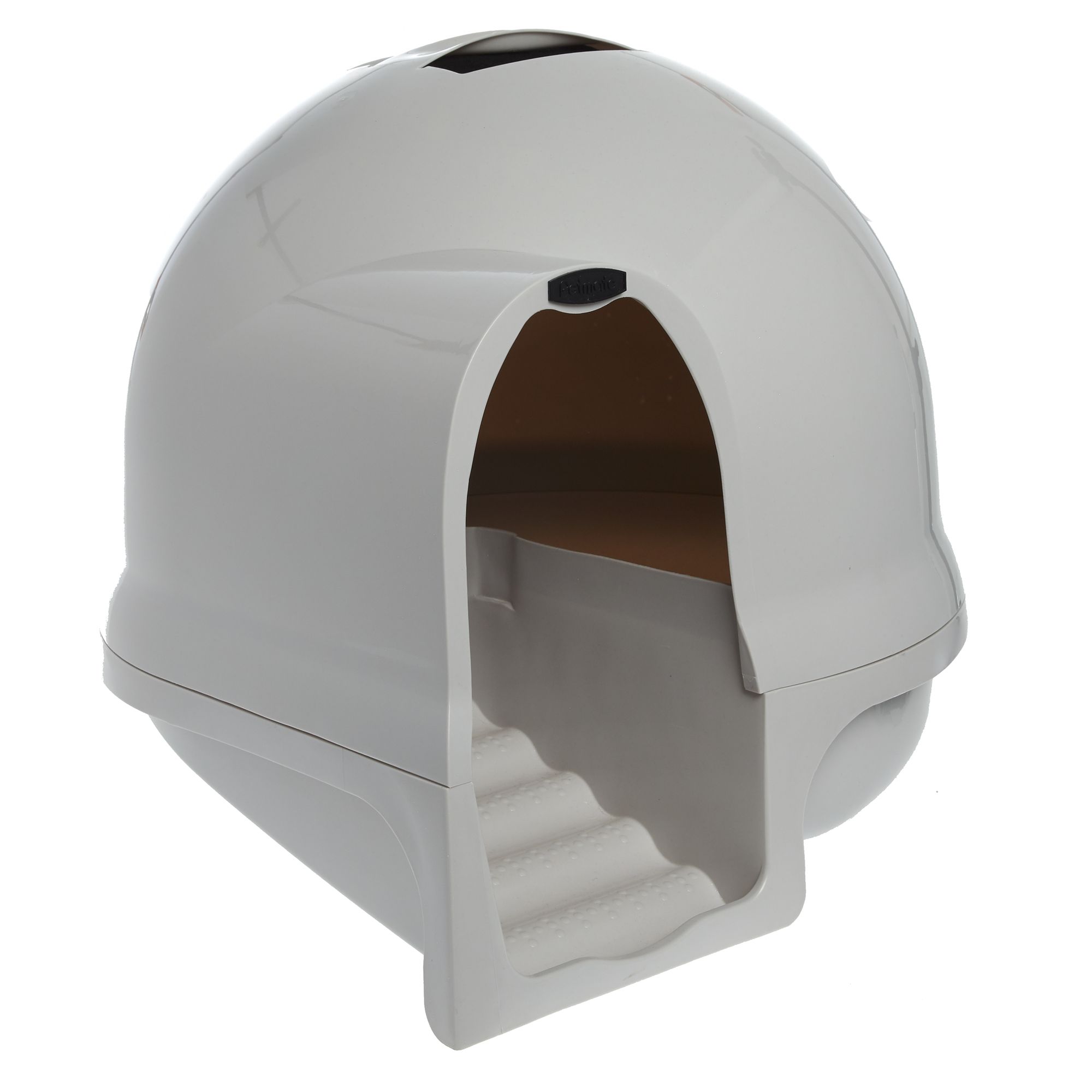 Does the top come off to scoop the litter?
The top does come off of the Bood Clean Step Litter Box.
Date published: 2018-04-03
How do I know what size to get?
This item is only available in one size.
Date published: 2018-05-04
Do u ever have to buy litter again??
Yes, the litter would need to be replaced on a regular basis.
Date published: 2018-02-09
What store is this booda litter box available to buy in ?
Access to each store's inventory is not available for this function.
Date published: 2018-01-11
Does the step section prevent litter be tracked outside the box?
It may help but will not totally prevent tracking. The design is primarily to keep dogs from getting to the waste.
Date published: 2018-05-21
Because of the steps do you think an 8 week old kitten could manage this box?
It is possible that it could manage the steps but then it could also have trouble getting into the litter area. As it grows it should not encounter any issues.
Date published: 2018-05-21
How do you clean it?
Soap and water or any general household cleaner will suffice.
Date published: 2017-10-13
Does this litter box magnifying odors?
The litter box itself doesn't contain any special aspects which would magnify odors. As with most boxes that have hoods, it does offer a filter which will help reduce odors in the atmosphere. However, the litter will offer the best aspect for controlling the odor since the pets debris is deposited into it.
Date published: 2018-05-21