Wellness® Complete Health Cat Food - Natural, Grain Free
Details
https://www.petsmart.com/cat/food-and-treats/wet-food/wellness-complete-health-cat-food---natural-grain-free-5163312.html
Discounted Price

$3.13
Old Price

$3.29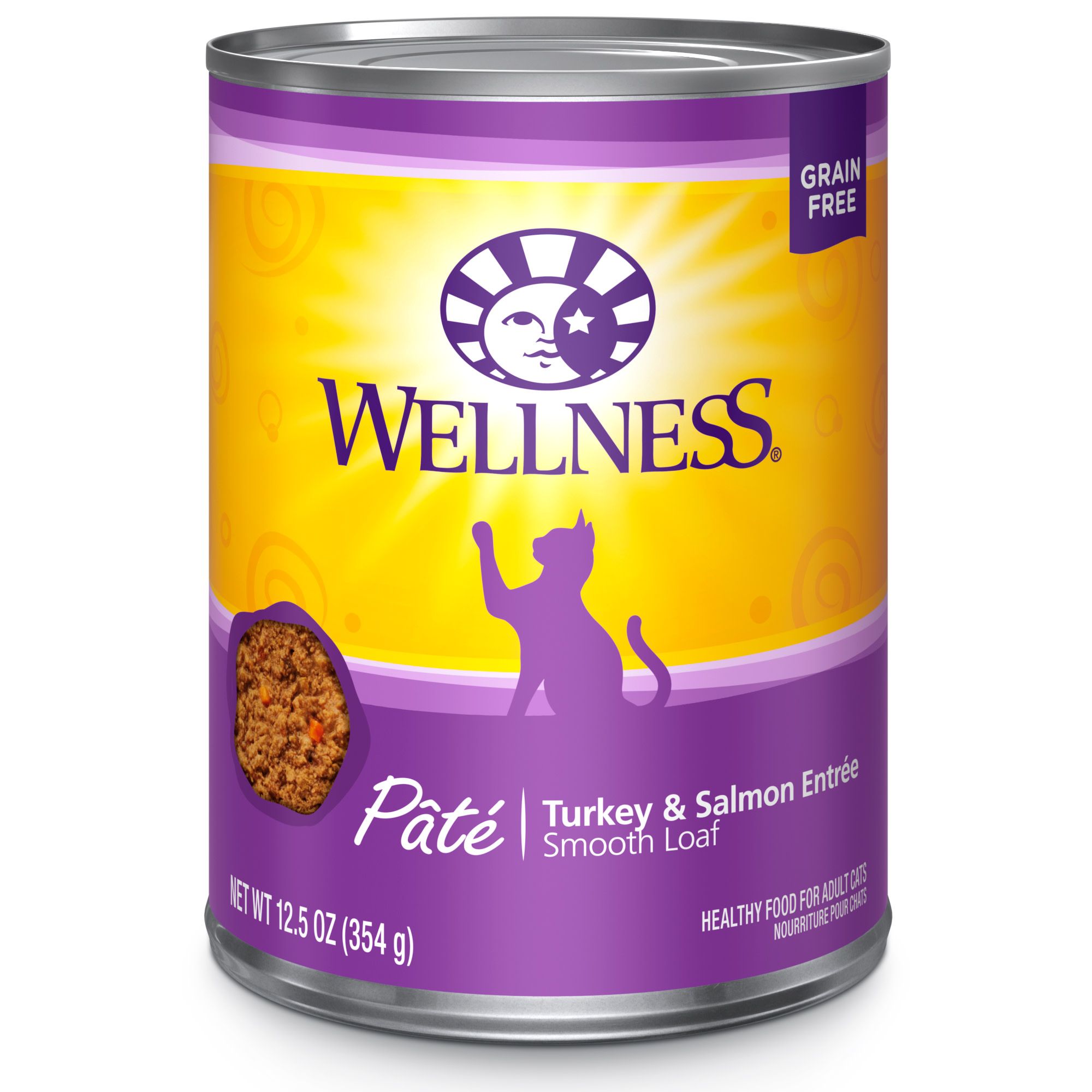 Since carrageenan can cause serious stomach issues, why do you use it in your otherwise healthy cat food? Would really like to buy this for my cats, but the carrageenan is a deal breaker.
Hi Pretty babies, We're happy to inform you we've removed carrageenan in all our Wellness wet cat recipes. Please use the link below to review products and ingredients on our website. Our Consumer Affairs Team will also be happy to review this with you too. We can be reached at info@wellpet.com or 800-225-0904 M-F 8am-5pm Eastern time. Thanks! https://www.wellnesspetfood.com/natural-cat-food/wet
Date published: 2019-02-09
Is Wellness Complete ok for 3 month kitten ? I've been feeding it to the adult cat.
Wellness is a fantastic food but you need to feed a kitten the "kitten" food variety in the pink can. Just like infants, kittens have special dietary requirements that wont be fulfilled with adult food.
Date published: 2017-10-04
Are there 3 oz or 6oz sizes
Your ad states a customer has to purchase a minimum of 12 cans of pet food. My cats like a variety of flavors - can I order a mixture of Wellness flavors in the same size cans?