Nature's Variety® Instinct® Cat Food - Grain Free
Details
https://www.petsmart.com/cat/food-and-treats/wet-food/natures-variety-instinct-cat-food---grain-free-5217041.html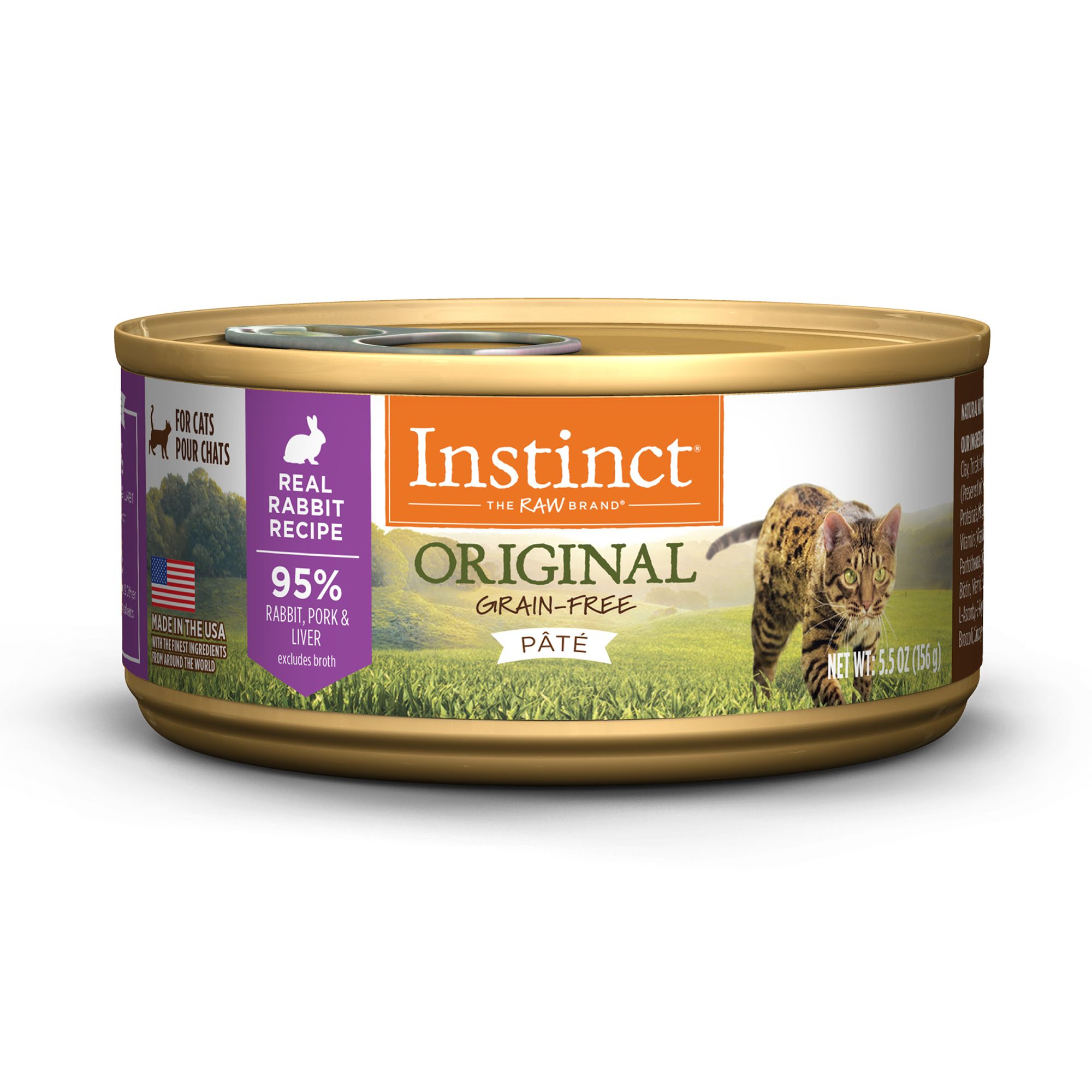 Our cat is allergic to fish oil and we've been feeding him the rabbit for a while. He's started having skin issues again so we've been looking at reasons, but today the pet store clerk alerted me to the fact this now has fish oil?? It's not listed above.
Hi there, thank you for asking! In October of 2017, due to updated AAFCO nutrient profiles, we made a few changes to our canned foods. Adding menhaden fish oil to a number of the recipes was one of the changes. It appears the website does not have the new ingredient panel listed; we will get with our E-comm team to update this information. I apologize for the confusion. Since your cat cannot have any fish oil and likes the rabbit, I would recommend five the Instinct Limited Ingredient Rabbit cans a try!
Date published: 2018-12-29
Any ingredients from China?
Thanks for asking! We take every step to source non-China ingredients where we can. We do not source any of our meat, poultry or fish from China. Our raw frozen recipes are also not made with any ingredients from China. Our kibble or wet food may contain minor ingredients (vitamins, trace nutrients) sourced from China to ensure supply is guaranteed. Our approved supplier has put in measures to assure food safety and traceability from a trusted supply chain.
Date published: 2018-10-29
How many calories per can?
Our 5.5 oz Instinct Original Chicken Recipe is 193 kcal/can and our Instinct Original Rabbit Recipe is 167 kcal/can. Thanks for asking!
Date published: 2019-01-06
Carb content Sodium content Magnesium content               ?
I called the store 4 times with no answer. Hours should be 10-7 today. Is the store open? Do you have Nature's Way Instinct Rabbit pata canned cat food in stock?