Royal Canin® Veterinary Exclusive Renal Support D Adult Cat Food
Details
https://www.petsmart.com/cat/food-and-treats/veterinary-diets/royal-canin-veterinary-exclusive-renal-support-d-adult-cat-food-5237179.html
Discounted Price

$1.59
Old Price

$1.67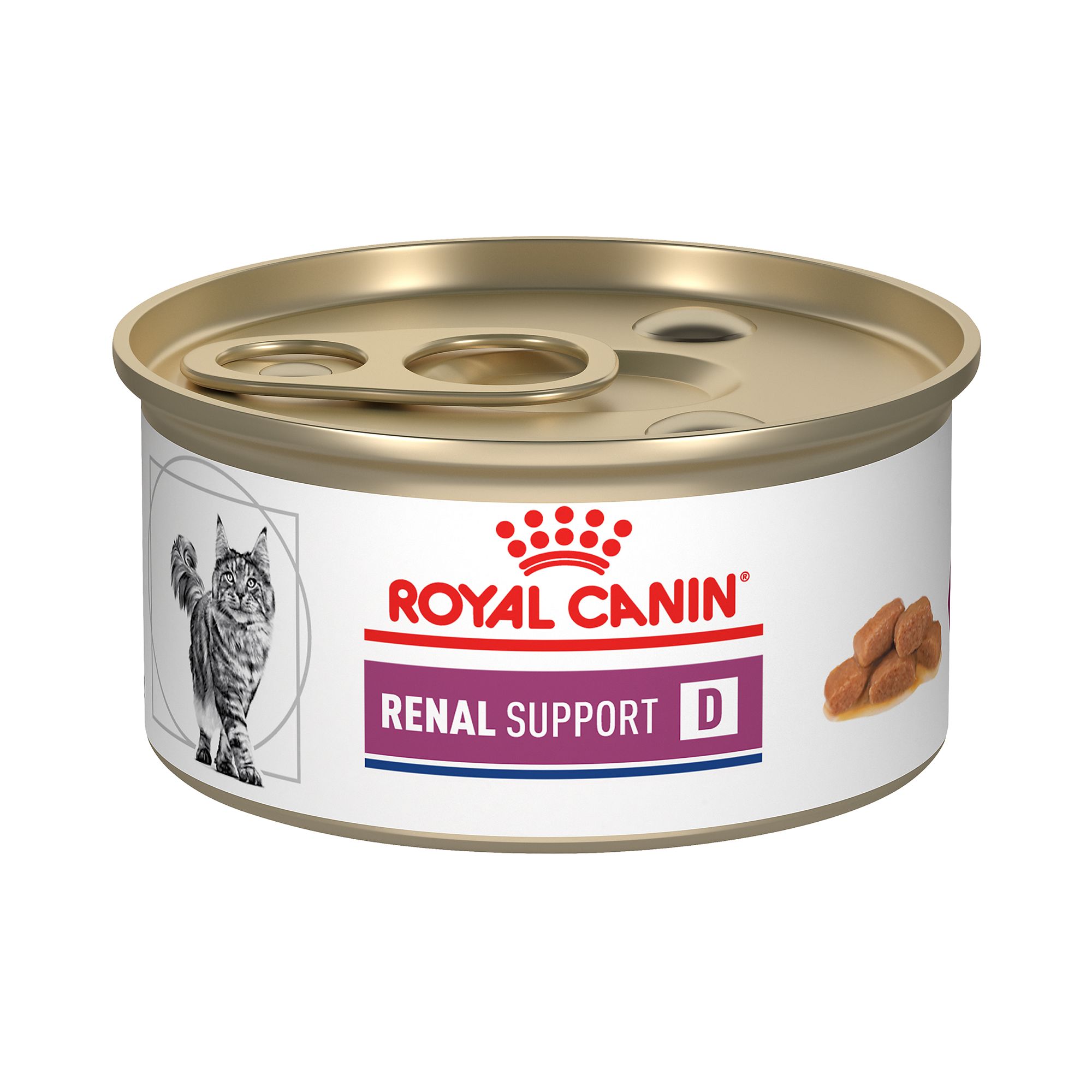 RX INFO REQUIRED
Variations
Please select a variation value to continue
Hello, my cat was diagnosed with CRF and she has a prescription for PurinaPro kidney friendly food (wet or day). If I bring this into the store can I purchase the Royal Canin brand? She has not been eating the PurinaPro and I want to try other brands.
Your Vet will usually need to list PurinoPro, Hills, and Royal Canin feline Kidney Care diets on the prescription. Each has slightly different amounts of phosphorus, Potassium, and other key ingredients that may make one brand better for your cat than another, depending on what Stage of failure she is in and her Test numbers. That is fine and dandy, but most people just want to go with whatever brand of kidney food their cat actually eats, and without puking it back up. PetSmart/Banfield issued me a separate paper card for each brand on my original prescription, which seemed odd. I was told it is also NOT tied to my Petsmart Account phone number so as to pop up at checkout (which is stupid), so the card must be brought every time Rx food is purchased.
Date published: 2019-02-24
can I buy a case of this? What would be the price? Do I need a script? I have been purchasing from my veterinarian and you appear a little cheaper.
Yes, you need a prescription from a Vet for Prescription cat food. The stores with Banfield Vets print out a in-house paper prescription card based on it, and then you have to show it at check-out, but otherwise it is like buying any other food. The Royal Canin seems to be better liked by cats and is cheaper than Hills, especially if you get the 5.5 oz size.
Date published: 2019-02-24
Do you need a prescription to buy this food
This is a therapeutic diet and will require veterinary authorization.
Date published: 2019-01-09
why can't I order the Royal Canin products and pick up in store? My local store doesn't carry all the varieties I need. I do have a prescription for them.