Royal Canin® Veterinary Diet Urinary SO Adult Cat Food
Details
https://www.petsmart.com/cat/food-and-treats/veterinary-diets/royal-canin-veterinary-diet-urinary-so-adult-cat-food-5169459.html
Discounted Price

$1.76
Old Price

$1.96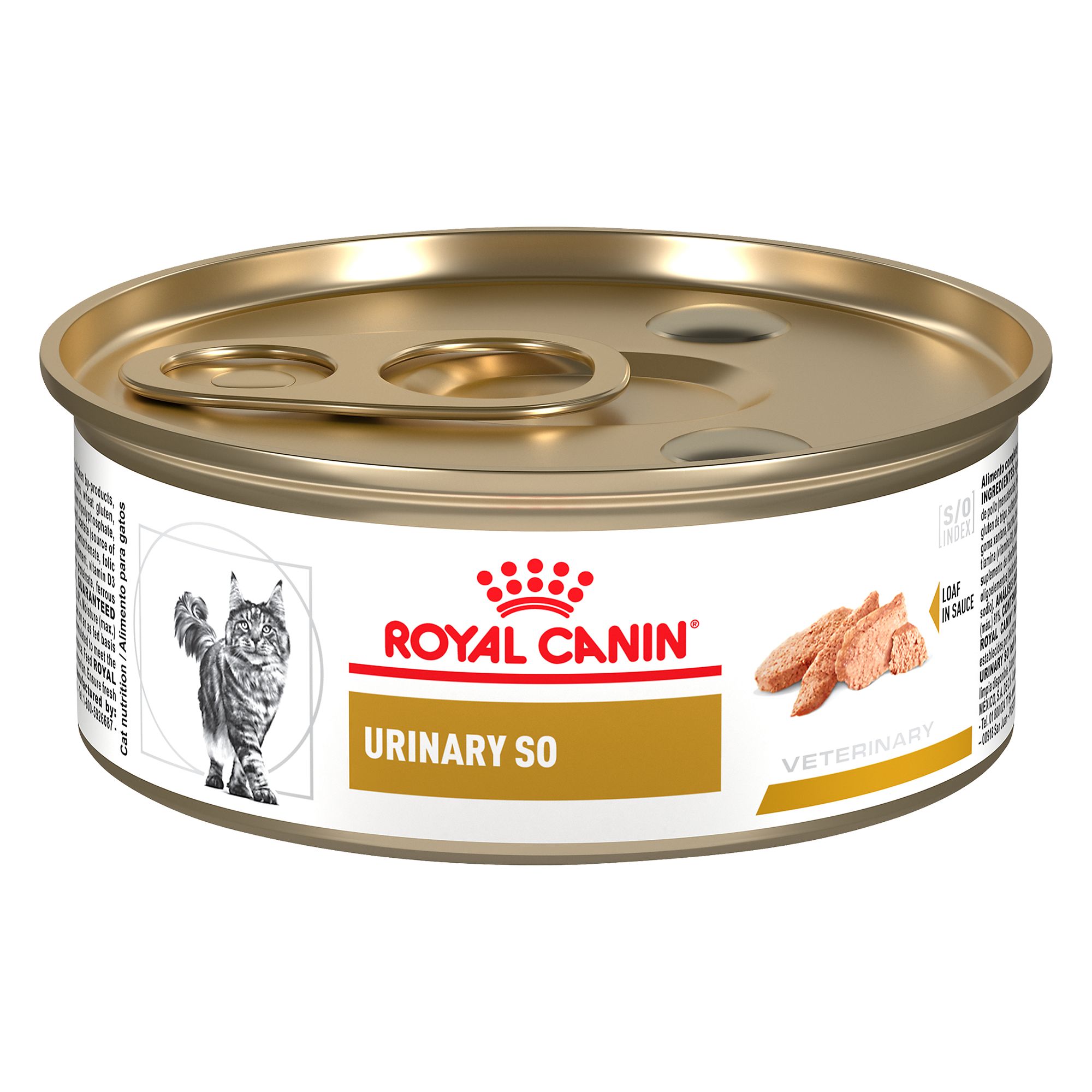 I have a 25 pound neutered cat. Has had UTI issues lately. Ultrasound also found some small crystals. Vet prescribed Rayal Canin SO wet food & said to feed wet food only. So, what the vet did not tell me is HOW MUCH I should feed him.
Please reach out to our veterinary technicians for feeding amount guidelines. 800-592-6687
Date published: 2018-05-20
what is the difference in SO and CD ON URINARY DIETS FOR CATS? iS EITHER GOOD FOR MAINTENANCE DIET?
The Urinary SO is an excellent adult maintenance diet that will help prevent urinary crystals
Date published: 2018-03-01
Is Royal Canin urinary wet cat food (5.8 oz.) the same as kidney cat food (I have a 17 year old Tonkinese with the beginning of kidney failure.
The Urinary canned foods are for urinary crystals and stones and would not be appropriate for a cat with beginning kidney failure
Date published: 2018-03-01
Is urinary so (royal canine)feline canned wet food a pate' or morsels in gravy?
Our Feline Urinary SO canned comes in both options.
Date published: 2018-08-14
My vet gave me a written prescription....May I take it to my nearest store and order the royal canin urinary so?
Yes, you can.
Date published: 2017-10-23
What flavor is this
The Urinary SO will be a chicken based diet and will carry that flavor
Date published: 2017-10-13
does this come in fish or giblets
The Urinary SO is available in a canned morsels in gravy texture
Date published: 2017-10-08
Is thi the same thing as Royal Canin Feline Multifunction Urinary + Calm wet/can cat food?
For product comparisons, please reach out to our Technical Services team at 800-592-6687
Date published: 2018-02-08