Royal Canin® Feline Care Nutrition™ Digestive Care Adult Cat Food
Details
https://www.petsmart.com/cat/food-and-treats/dry-food/royal-canin-feline-care-nutritionandtrade-digestive-care-adult-cat-food-5137412.html
Promotions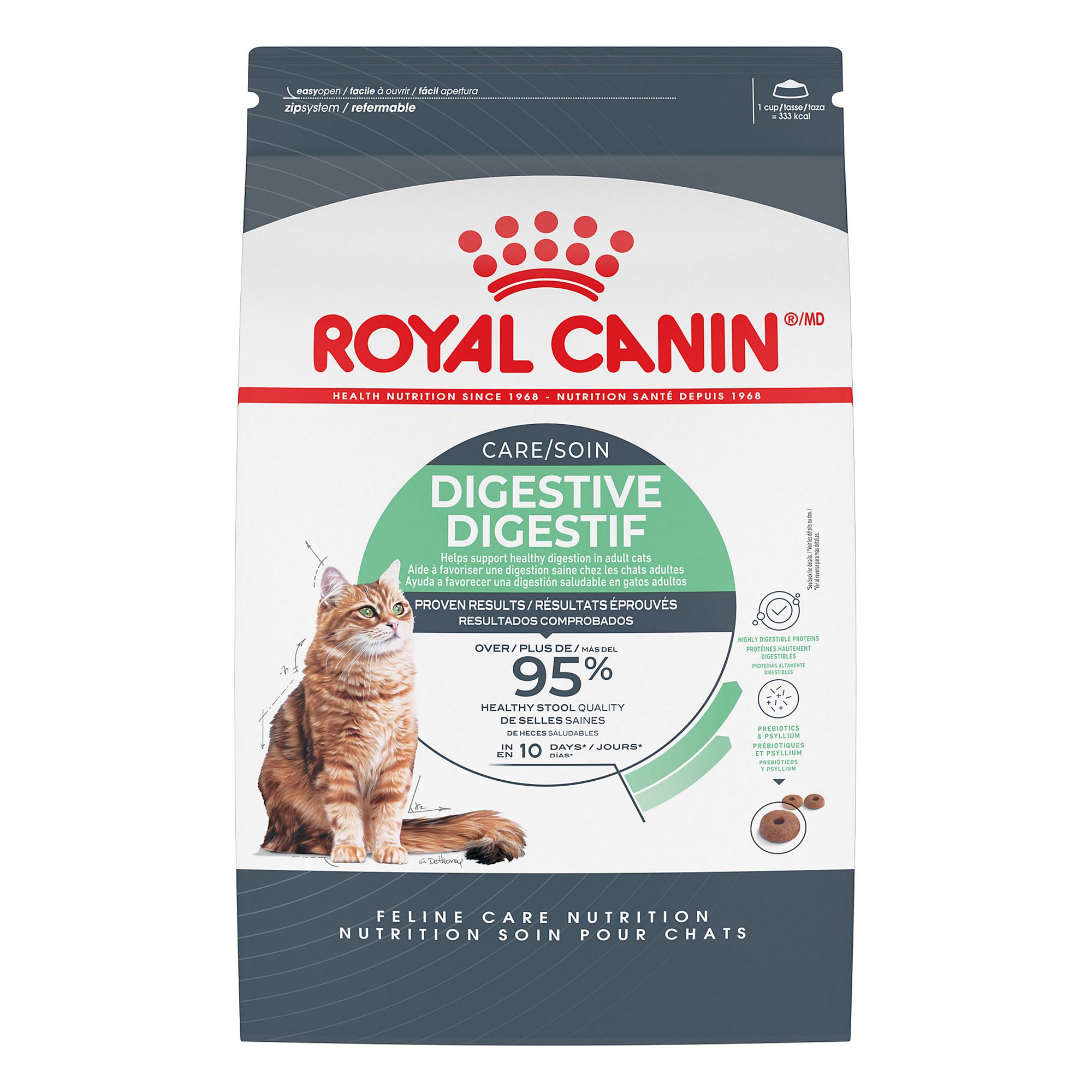 My cat has diarrhea sometimes. She throws up hairballs often.  She eats royal canine 27.  She is 9 yrs old.  Would this food help?
If she is having some digestive issues, the Sensitive Digestion is a better option
Date published: 2019-07-09
What is the main difference between Royal Digestive and Fiber Resonse?
Gastrointestinal Fiber Response is a veterinary exclusive diet used in cat diagnosed with constipation or obstipation
Date published: 2019-02-12
How does the royal canin digestive differ from the gastrointestinal dry for cats? My mother-in-law is on a fixed income and if it's close it may be an option. Thanks
The Digestive Care is designed for cat that have a delicate stomach and the Gastrointestinal diets are designed for specific medical conditions. Please reach out to our Technical Services team for additional details. 800-592-6687
Date published: 2018-10-30
Does PetSmart carry  Royal Canin Renal Care food?
I am looking for adult cat food for over 15 years old. I can't see you bags properly on the site. How much does your bags cost to ship if I want to order 3 or more. Regards Michelle