Seresto® Flea & Tick Cat Collar
Details
https://www.petsmart.com/cat/flea-and-tick/flea-and-tick-collars/seresto-flea-and-tick-cat-collar-5191472.html
Promotions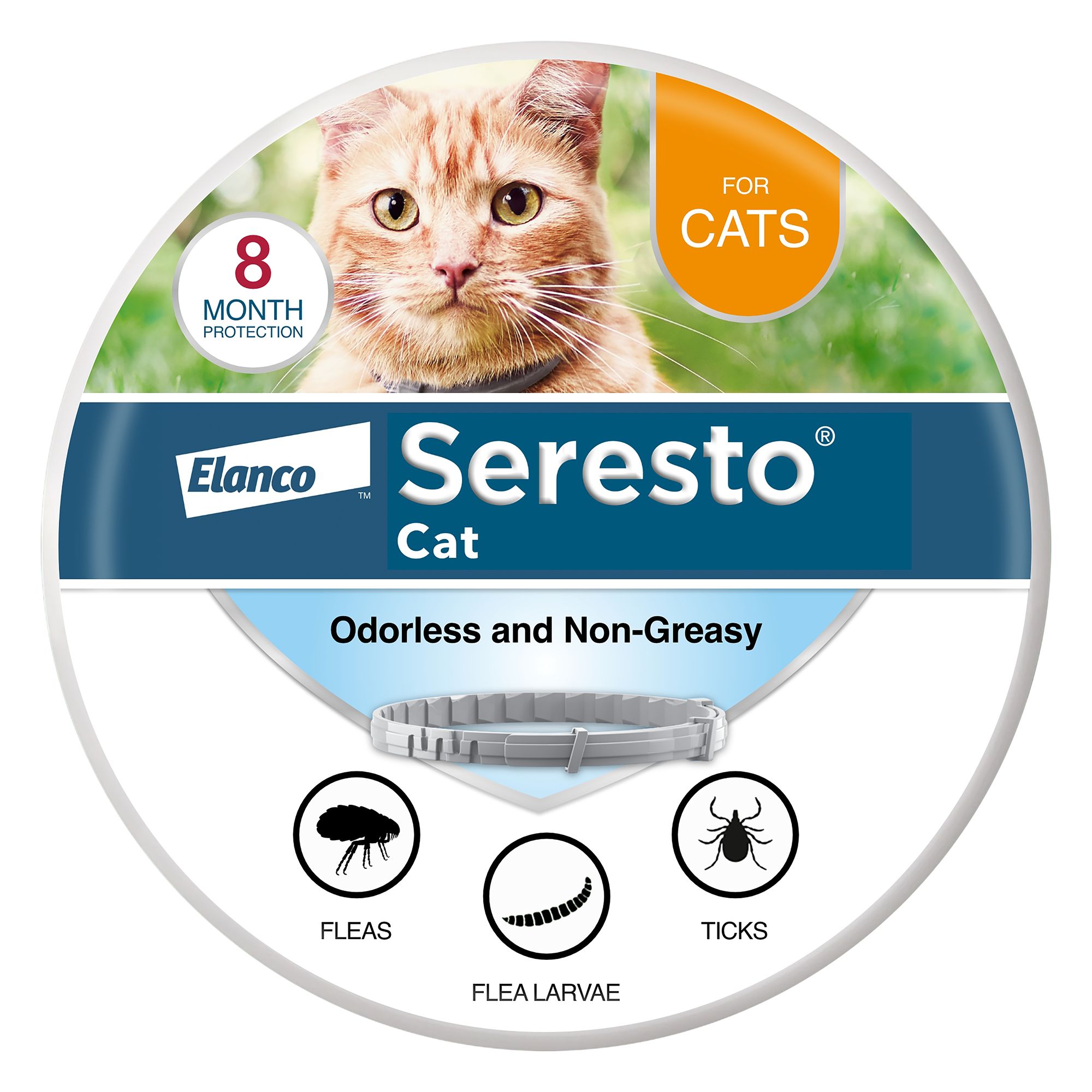 Keep Shopping
Pet Parents Also Bought
How long does it work for
It says 8 months I am seeing fleas after 3 1/2 months of using the collar.
Date published: 2018-03-18
My cat is indoor and outdoor. I generally use advantage 2 for him. He never has fleas but we have a serious fly or mosquito issue with him. His face and ears are covered in sores. Will this product work to keep insects away?
This may not be a bug issue! Please see your vet about the bumps because they may be hives! Pet allergies are an uncommon but serious issue!
Date published: 2017-11-20
Is the Seresto flea collar a breakaway type?
The topical products were not working to rid my cats of fleas. Today my vet recommended this collar. She told me that is was a "break away" and said it would get rid of the fleas. Now I have to get rid of the fleas that must be in my house.
Date published: 2018-02-25
I already use Bayer Profender for Cats once a month. Would it be safe to put a Seresto cat collar on? None of the other products for cats that say they kill ticks work.What about chemical interaction between the collar and the 'spot on' Profender product?
Profender is a topical dewormer, not a flea and tick product. I'd suggest calling your vet or Bayer customer service to be sure there's no possibility of a reaction.
Date published: 2017-11-10
i treated my cat with frontline a week ago, and still fleas.  how soon after the frontline treatment may i use surest?
I'm not a vet but I heard you can retreat every 2 weeks until fleas are gone. So in a week or a little less. 
Date published: 2017-10-14
Should I give my cat a dip before putting the collar on
Is this safe for pregnant cats or cats that will become pregnant