Feliway® Classic Spray
Details
https://www.petsmart.com/cat/dental-care-and-wellness/treatments/feliway-classic-spray-5278084.html
Discounted Price

$31.49
Old Price

$34.99
Promotions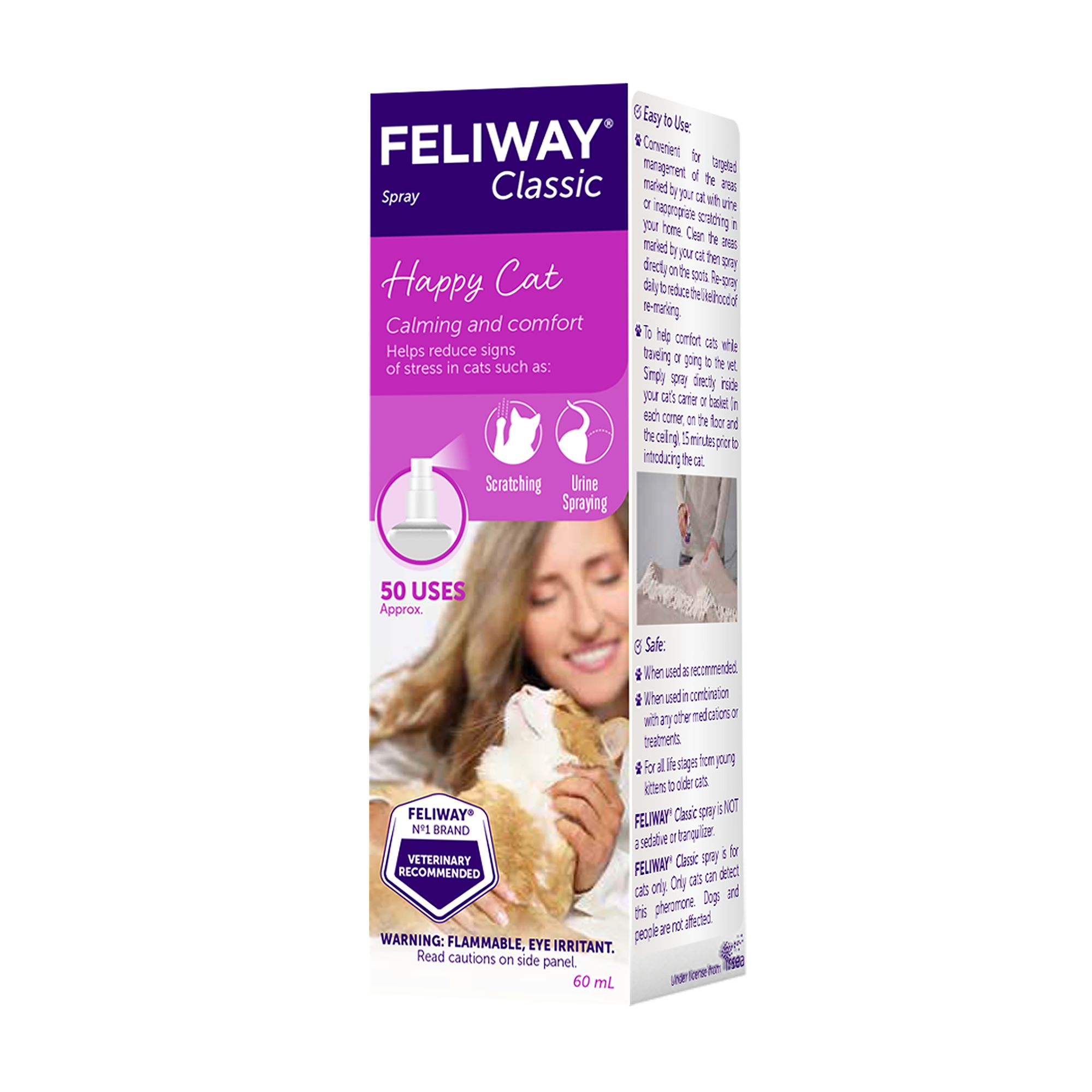 I was told to spray the interior of the carrier. Is this true and how much do I use? She HATES her carrier.
Read the directions as they vary from product to product.  I use regular Feliway and you spray 8-10 pumps inside the carrier 15 minutes before you put the cat in.  .  If it is not too warm outside, we put cat in the car about 15-20  minutes before we actually leave so she has a change to calm down.  We drive over 6 hours, 3-4 times a year and it works well. She will still throw up and/or go to the bathroom within first few minutes of the actual drive but is fine after that. (We use puppy pads, layered in her carrier so it is easy to clean up.)
Date published: 2019-09-30
Just wondering why this product is $35 here and only $23 at other places?
Are some of the others only 20ml? Not sure looking myself
Date published: 2019-01-17
Will this discourage a female cat/kitten (9mos) from urinating on mattresses etc
Can the Feliway defuser be used around kittens (8 weeks old)