Coastal Pet Products Breakaway Safe Personalized Cat Collar
Details
https://www.petsmart.com/cat/collars-harnesses-and-leashes/collars/coastal-pet-products-breakaway-safe-personalized-cat-collar-5174483.html
Discounted Price

$11.99
Old Price

$17.99
Promotions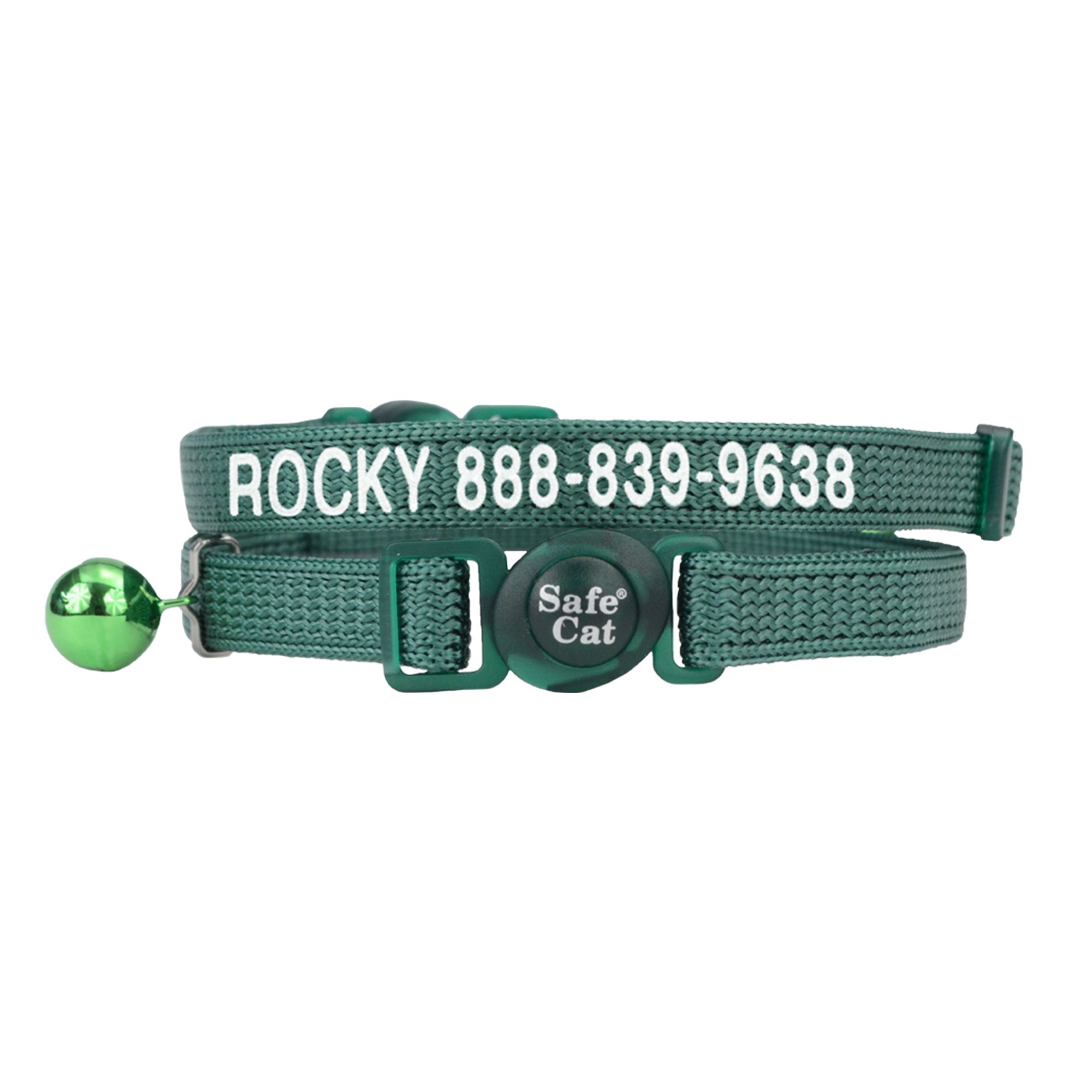 Are these good for kittens
If your kittens are very young, these are recommended to be used on kittens up to 8" for the girth. Once your cat gets older and has a larder neck girth size, another style of cat collar can be used for the more adult cats.
Date published: 2019-02-06
Can I be guaranteed that the closure is the same (3 prong) and NOT the circular if I order this one? Last time I ordered I got the circular closure and those ARE NOT break away. I have 12 cats & loved these in the past - but only the 3 prong.
Hello. Most of the Safe Cat collars that are available now, are the circular clasps. If I might make a suggestion to you, I would recommend using the Magnetic Buckle collar. It is item number 7171 and comes in assorted colors and patterns. It is safe enough to be a breakaway because it is a magnet instead of a circular or prong buckle, and I have never had any complaints about these collars in the two years that we have had them. It also has the bell on it. If you try one of these, and are not happy with it, you can contact me here at Coastal. I will be sure that you become a happy consumer. Please look into these on our website at www.coastalpet.com.
Date published: 2018-09-25
I want a personalized collars pink and blue but those colors do not show up in the selection Are those colors no longer an option. It's says to pick from color selection but only shows 5 colors
Hello - Thank you for contacting us. We apologize for the delay in responding. These collars do come in pink and blue. Please call Deb Strader at 1.800.321.0248 and she'll be happy to help you find what you like. Thanks!
Date published: 2018-12-25
Is the clasp a 3 prong type. I don't want the sphere that slides in. My cats pull them off way to easy so if I get this one and spend this much money I need your guarantee that it is the 3 prong, not the cheap plastic circular or I will demand a refund.