Cat Mate Pet Fountain
Details
https://www.petsmart.com/cat/bowls-and-feeders/automatic-feeders/cat-mate-pet-fountain-5190830.html
Promotions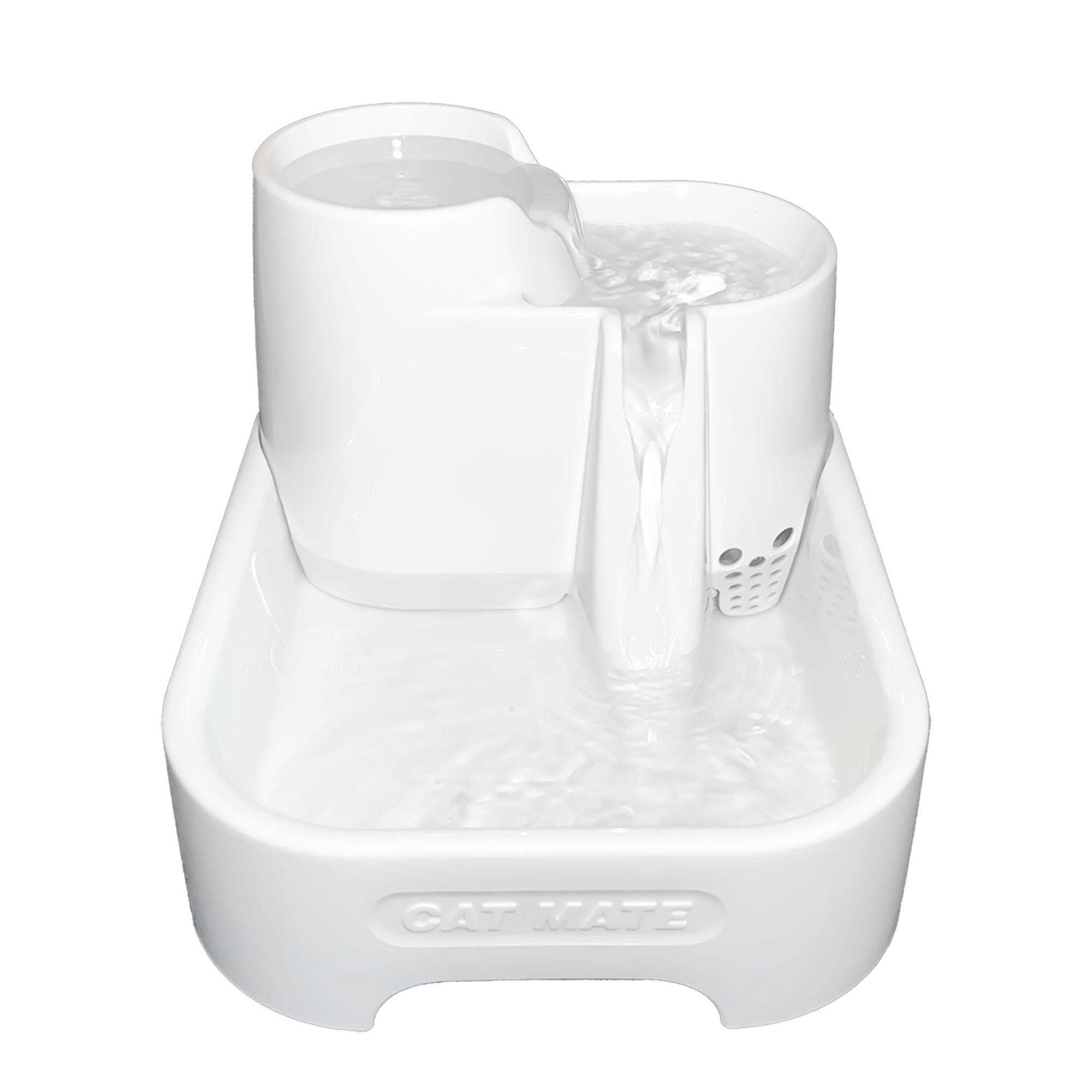 Is it bpa free?
Yes
Date published: 2018-05-23
Are part made in China????
No
Date published: 2018-05-23
What are the dimensions of this product? I am trying to decide where I could place it. Also thinking of ordering it to have someone pick it up for me at the Bowie,MD PetSmart. I am in a wheelchair and can't get there but can get a friend to pick it up
Product Dimensions: 6.8" H x 10.5" L x 8.8" W inches ; weight 2 pounds Note that the highest water tier is at the top. Place fountain in a location the includes space for your cat's head when sipping at this level.
Date published: 2018-02-27
How easy to clean? I have had several fountains and I always find cleaning to be difficult with little tubes and such.
This device is as easy to clean as a serving dish, cup and saucer. There are no little tubes, just broad curves and flat surfaces.
Date published: 2018-04-15
does it leak? the one I have now leaks really bad and I hate it because my cat is drinking more water now.
The Cat Mate fountain does not leak. The pump circulates water through the 3 tiers that are all part of an internal system. As long as you don't add so much water that it overflows the sides, you will see no water outside the fountain.
Date published: 2018-02-27