Whisker City® Cozy Kitty Cushioned Window Perch
Details
https://www.petsmart.com/cat/beds-and-furniture/window-perches/whisker-city-cozy-kitty-cushioned-window-perch-1821808.html
Promotions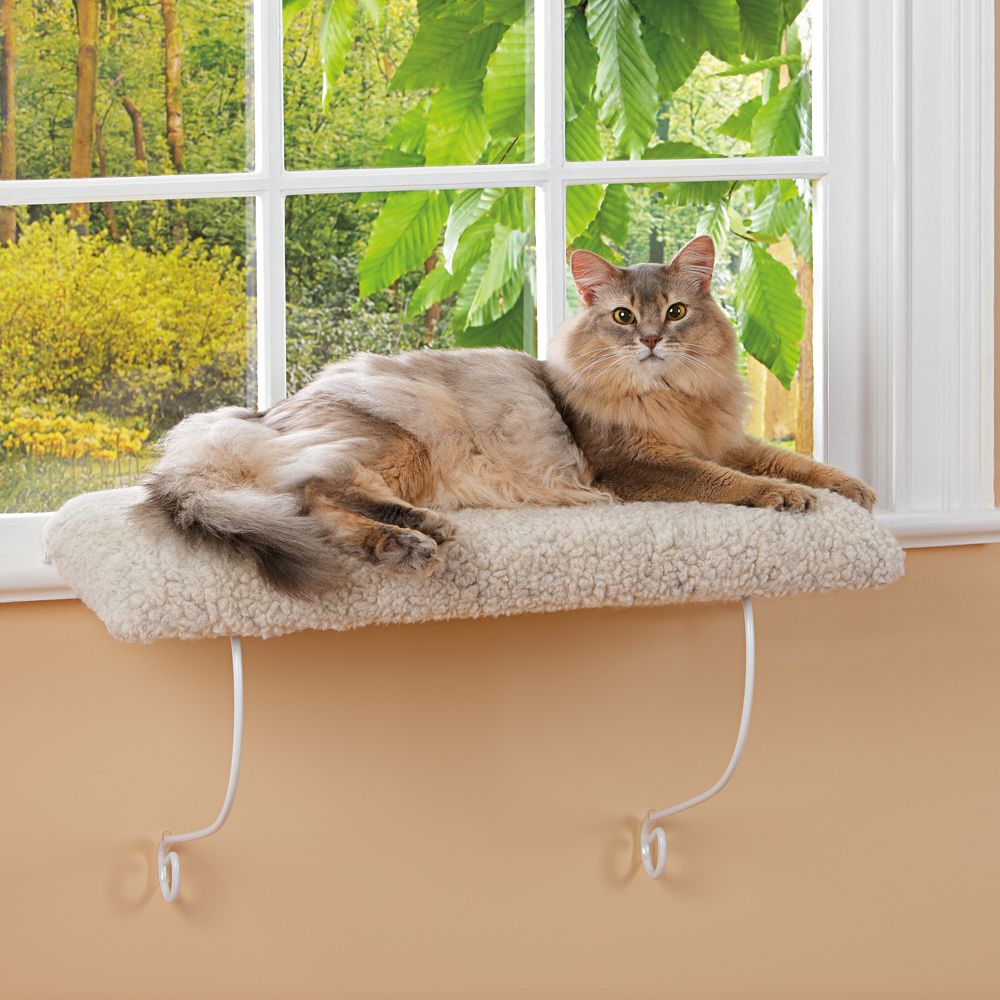 Do you have extra Velcro for this window perch that I can purchase?
You can purchase heavy duty velcro at most fabric stores, Hobby Lobby or Michael's.
Date published: 2018-08-25
How could one buy another adhesive strip for the window?
You can buy another adhesive strip at a fabric store like Joann's. That is what I did and I also secured the new adhesive strip with 3-4 screw on the window sill and on the perch and it has been up for a couple of years now. I have 5 cats and they all love the perch.
Date published: 2018-08-25
What size nuts get screwed in? I lost mine when doing some cleaning up during the winter and I need to buy new ones to attach the legs!
where can I get a replacement cover for this perch?
I would like to get one but says not available at my store ?
Are the legs made of metal or plastic?
Is there a way to get a replacement adhesive strip that sticks to the window sill?
Window sill is only 1 3/4 inch. Will the perch attach to such a thin sill?