Armarkat Cat Tree
Details
https://www.petsmart.com/cat/beds-and-furniture/furniture-and-towers/armarkat-cat-tree-5180870.html
Promotions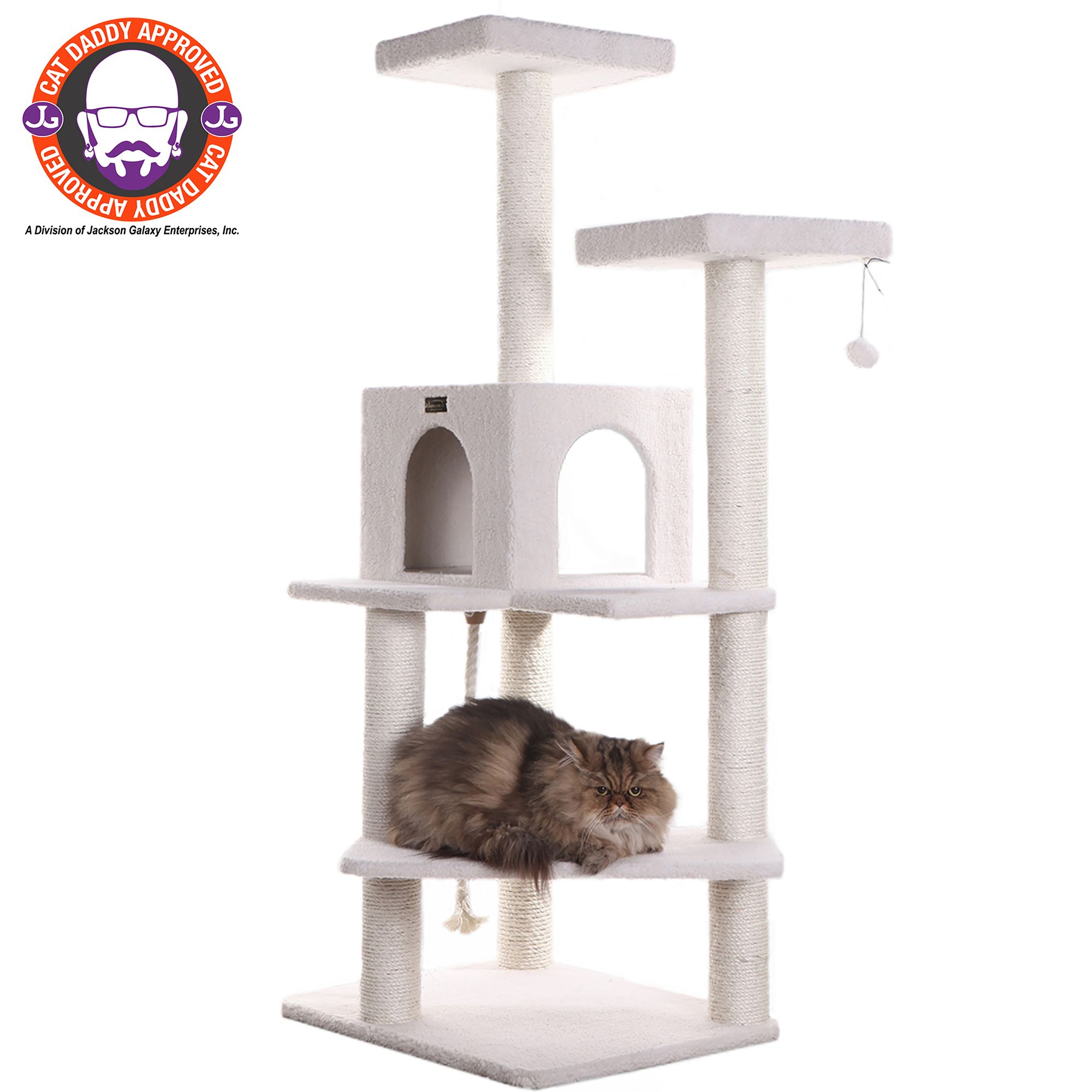 T is the height?
Exterior Dimensions: 28"L x 25"W x 57"H Other Dimensions: Post Dimensions: 3.5"D; Base Dimensions: 24"L x 20"W; House Dimensions: 15"L x 14"W x 12"H; Perch Dimensions: 14"L x 12"W
Date published: 2018-08-04
My cat is 25 pounds. Will this hold him?
It will, but expect the pedestals to break off after a while. I have 3 cats, ranging from 15lb-22lbs, and after 6 months we had to attach metal braces to either side of each pedestal to prevent it from leaning/wiggling. My cats are pretty hard on cat tress and like to tear up them every hour of the night. In my experience most cat tress are of this quality and will require the brackets after some wear, especially with larger cats. (we used shelf braces to reinforce our cat tree)
Date published: 2017-12-01
Hello- I bought one of these used and it's assmebled all wrong. Can you email me the assembly drawings?
When will this be available?
How complicated is this to put together ?
Are the posts covered in sisal?
Is there a scratching post on it