Zebra Finch
Details
https://www.petsmart.com/bird/live-birds/conure-parakeets-and-more/zebra-finch-4041022.html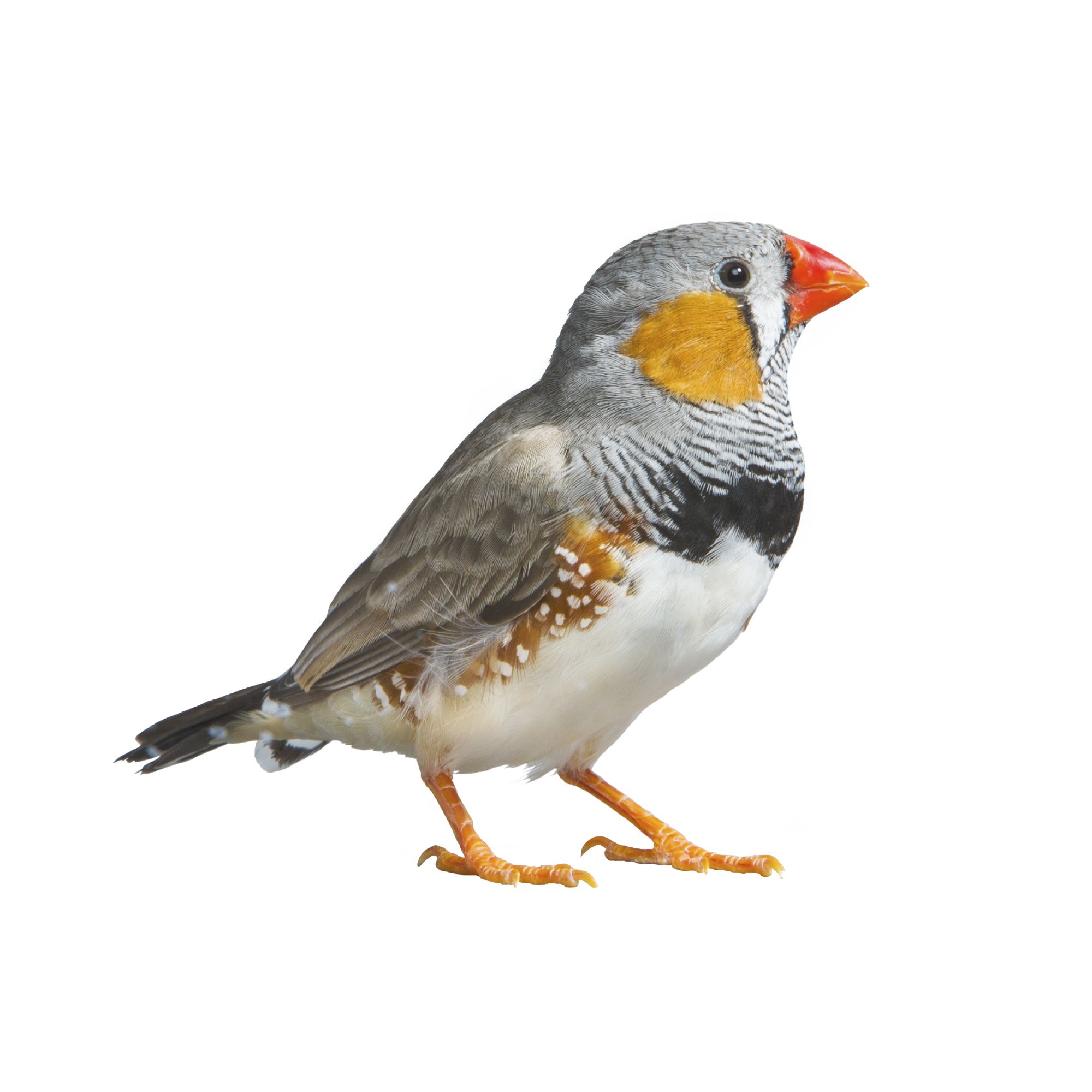 Variations
Please select a variation value to continue
Available only at select locations
not available for online purchase. please check availability at other stores.
Available in-store only
at
Tucker
4023 Lavista Rd
Call 770-414-5126 to check availability
Check Nearby Stores
product highlights
Ideal for children 14 & up
Makes soothing sounds
Lives approximately 5 years
Note: Pet availability is seasonal. State and local regulations may vary. Pricing may vary by store location. PetSmart stores cannot match the price below for this pet. Ask a store associate for details.
Finches love to have visual contact with people, however, typically do not like to be handled. Talking and whistling to your bird will provide them the interaction and socialization they need. The soothing sounds of the male bird make the finch an entertaining pet. There are multiple species of finches and some do not get along. As a general rule, larger species of finches should not be housed in the same cage as smaller species.
Things to remember
Nutrition
Feed her 1-2 teaspoons per day of a pellet or seed-based, fortified finch diet.
High metabolic rate
Because a finch's metabolism is very active, food should beavailable at all times.
Long-term companions
Before purchasing, be aware that a finch requires a long-term commitment of approximately 5 years.
Supplements
Be sure to provide a cuttle bone in your finch's cage at all times.
Habitat
Finches like to fly, so when selecting a cage remember that length is better than height. Your finch's cage must be large enough for her to comfortably stretch her wings and fly from perch to perch. The bigger the cage, the better.
Vet Assured™ Promise
All pets purchased at PetSmart are raised under our exclusive Vet Assured program and come with a 14-day satisfaction guarantee. Vet Assured is a program designed by PetSmart veterinarians to improve the health and well-being of our pets. The program sets standards for the care of our pets by our live animal partners and store associates and establishes strict standards for the monitoring and prevention of common illnesses found in pets. PetSmart makes a significant investment in the care of our pets and it is apparent in the quality and comfort of the pets in our stores. However, if your pet becomes ill during this initial 14-day period, or if you're not satisfied with your pet for any reason, PetSmart will gladly replace the pet or refund the purchase price. Please keep your sales receipt and return the pet to the store where it was purchased if needed.