Zebra Finch
Details
https://www.petsmart.com/bird/live-birds/conure-parakeets-and-more/zebra-finch-4041022.html
Promotions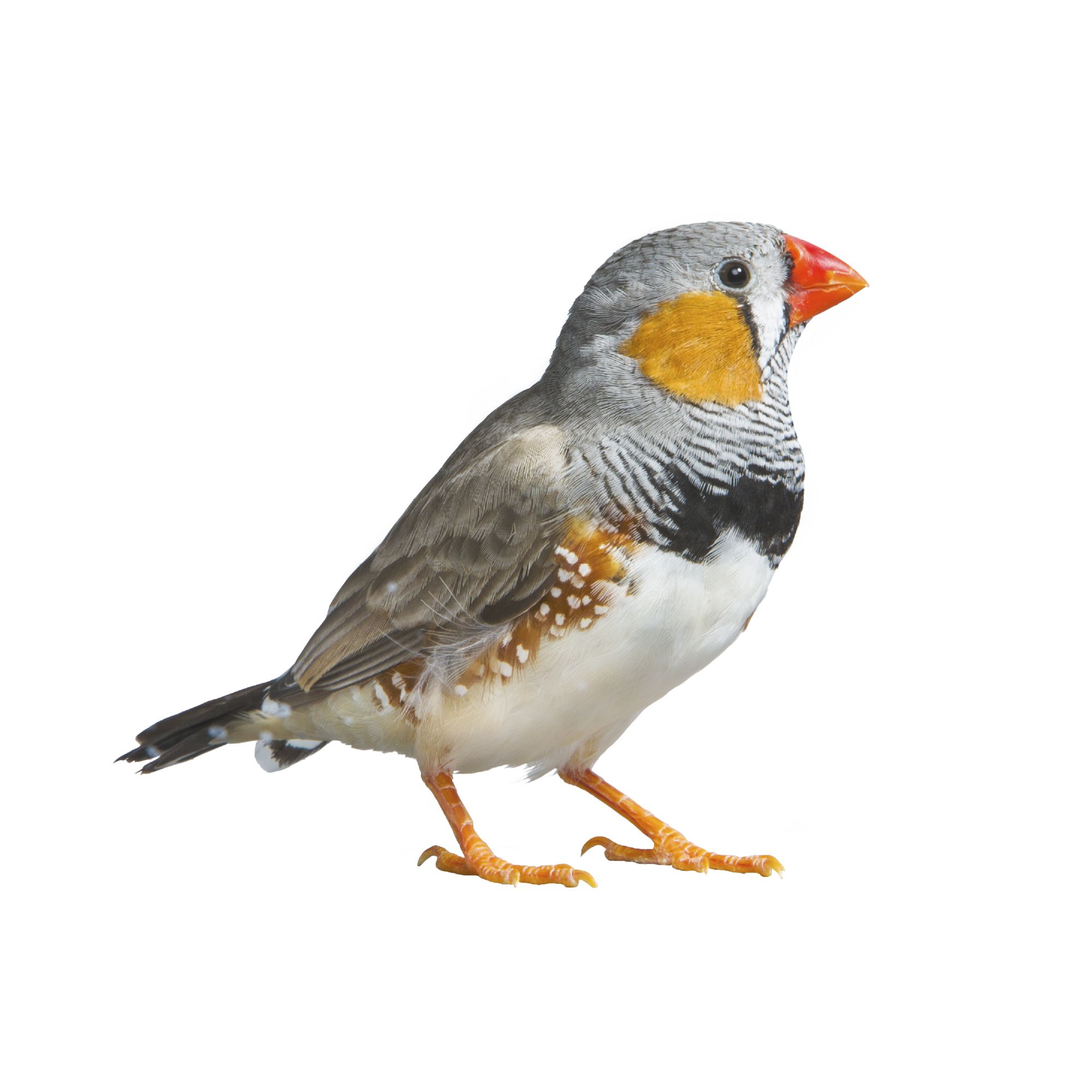 Variations
Please select a variation value to continue
This item is not available for in-store pickup. Check store availability.
Can they hold the finch on their fingers
It is possible but for me personally it took longer than usual. If you do spend enough time than their bond will be just a rewarding <3.
Date published: 2018-11-10
Can you put a finch and a parakeet in the same cage?
No-can't put finch in with hook billed birds,especially with ones so much larger.
Date published: 2018-10-29
Hi! I recently bought a little male zebra finch and he seems to be adjusting well! However, he seems lonely, I would like to buy a second one but I am also afraid they will not get along. Are males typically better with other males or a female? Thanks!
Another male should work as long as they have enough space in the cage and an eye is kept on them. A female would work as well, of course, they will most likely reproduce if you have a nest in the cage. And it's good that you noticed that he was lonely; finches are very social birds and typically require at least one cage mate of the same species to keep them company. Hope this helps.
Date published: 2018-10-29
Can I keep four males in a cage together?
If the cage is at least this size, https://www.petco.com/shop/en/petcostore/product/you-and-me-finch-rectangle-flight-cage-2430872. Any smaller and they won't have a great life. They need to have run to fly, not just hop around.
Date published: 2018-09-13
Do they get along with parakeets 
No. Birds don't mix with other species like dogs. Plus your run the risk of different diseases and have a good chance of fighting. Although, finches can life with other varieties of finches, but I think again, there may be a higher risk of health issues.
Date published: 2018-10-14
do baby finches colors change? beaks, feet, etc. Males orange dot?
They do change although all males are pretty much the same color although there are typically unique markings on each. Females can have more variety such as all white, or resemble males. But as babies, they do look similiar.
Date published: 2018-08-05
Can I just get one of these?
I would suggest you get two because zebra finches are especially noted for being social and their fairly complex communication. Getting a female is ok as long as you don't give them any nesting materials. Unless...you want them to have babies. They are cute but it's more responsibility and if money is an issue, it may result in vet bills if one of them gets sick. Two males can also be together, but I havent had that situation.
Date published: 2018-10-14
Would a cage size of approximately 15 inches L X 15 inches W X 20 inches H be sufficient to house a pair of zebra finches? A trio? Do finches need a nest to sleep, or can they be comfortable sleeping without one?
That would be perfect for 2 finches. It would be preferable to get a nest.
Date published: 2018-10-23